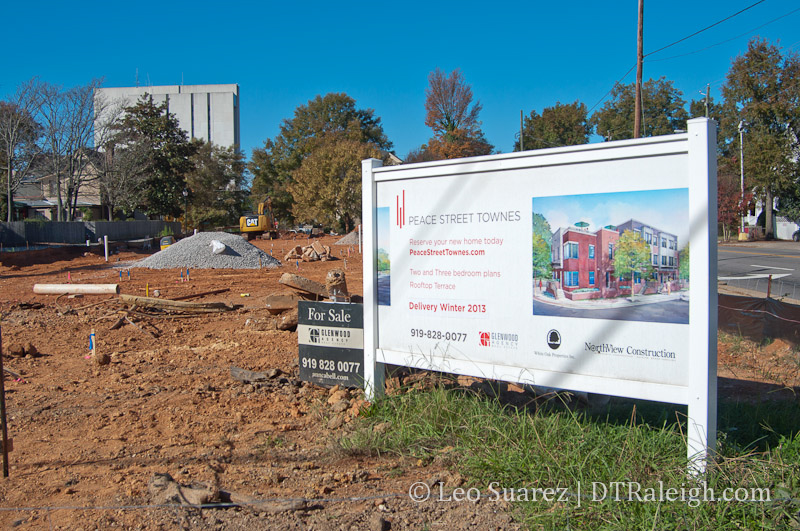 Continuing the conversation around Blount Street Commons this week, the project at the corner of Person and Peace Streets broke ground over a few weeks ago. Peace Street Townes is an 18-unit townhome project that should pop up fairly quickly because of the smaller scale of the project. Seems there are still developers delivering outside of the crazed rental market these days.
On a walk this past weekend, the sign near the site said that 10 units were under contract which is great momentum and clearly enough to start building. Looking back, this project was announced over a year ago around the summer of 2012.
Fans of urban transition should be cheering for this project as it somewhat steps down from the denser government buildings to the single-family homes in nearby Oakwood and Mordecai.