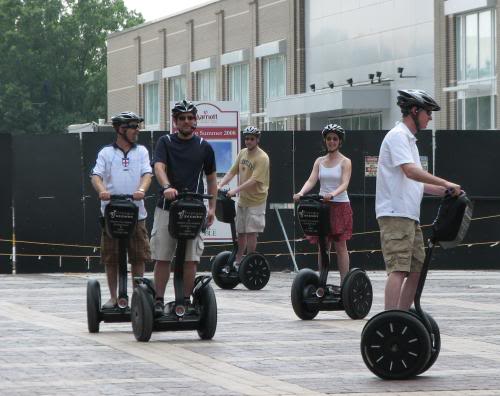 The Segway Tour route will have to change due to City Plaza's construction here starting in a month or 2.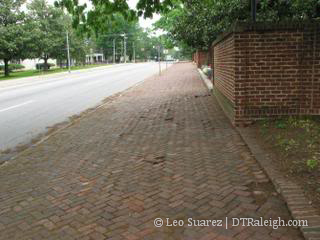 I took the segway tour of downtown Raleigh this weekend and I learned some great downtown trivia during it. I thought one of the most interesting pieces of history was related to the bricks around the governor's mansion. The bricks were made by prisoners at the time and to leave their mark, they wrote their names on the bricks. The next time you walk around the mansion look over the bricks and you will see lots of names written on them. Most are worn down but there are some that are still legible. I'm still not sure of the names on these bricks, any guesses?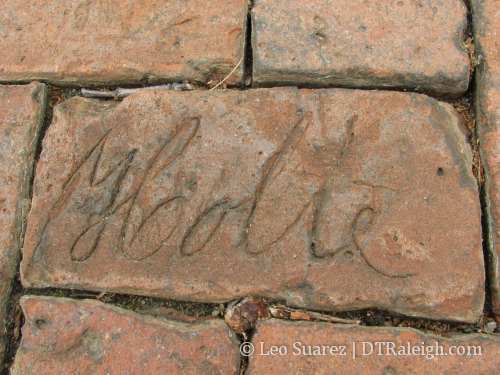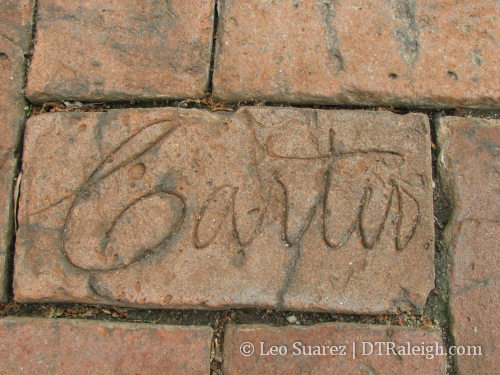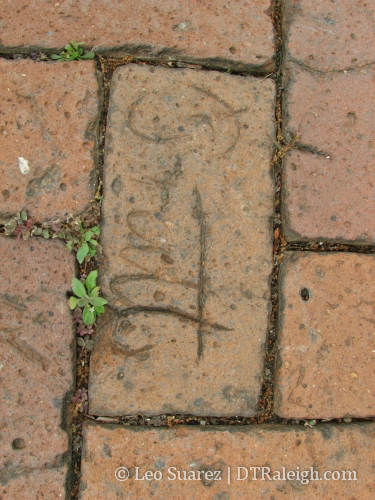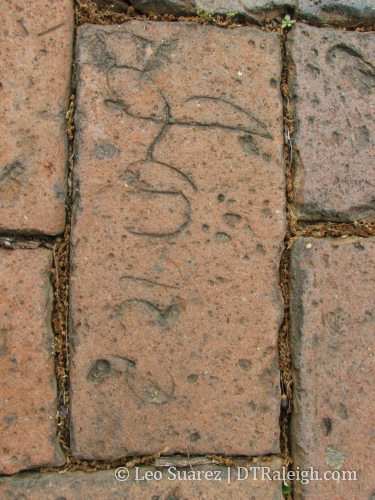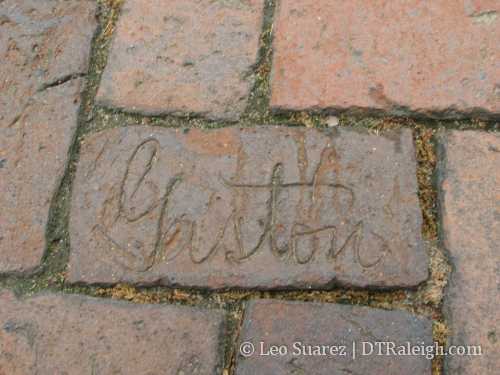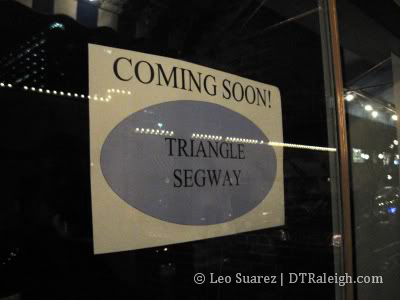 This was an interesting find. Thanks goes out to Ginny From The Blog, a fellow blogeague, for letting me use her camera that night.
It looks like a Segway shop is opening up in City Market. I've seen similar shops in urban areas around the country and their main service is to rent out these two-wheeled contraptions. There currently are officers on segways in downtown and you can usually see them during large events. Are these the replacements for the horses?
I have never ridden one but I'm sure curiosity will take over, especially on a nice spring day, and I'll give one a ride. Maybe one day we'll have downtown segway tours like the one I saw in Washington DC.