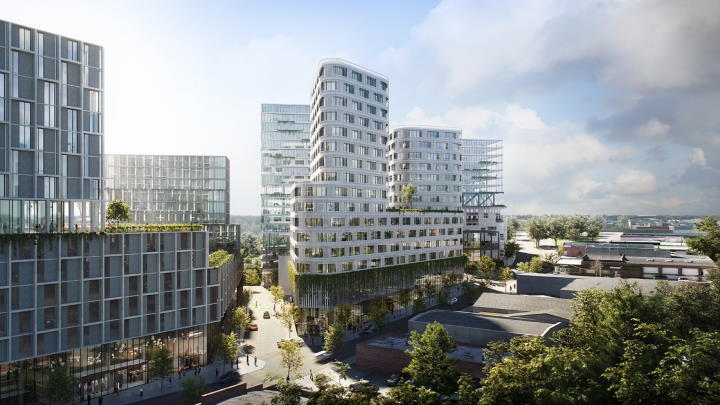 This month, the multi-tower development planned along South Saunders Street, located between downtown Raleigh and Dix Park, took a big step forward. The Raleigh City Council approved the rezoning request required for this large mixed-use project.
A rendering of the development is posted above and you can see more about it over at the architect's, LoHa architects, website.
The overview presentation and some council discussion, a good watch to get caught up quickly here, is also available to watch.