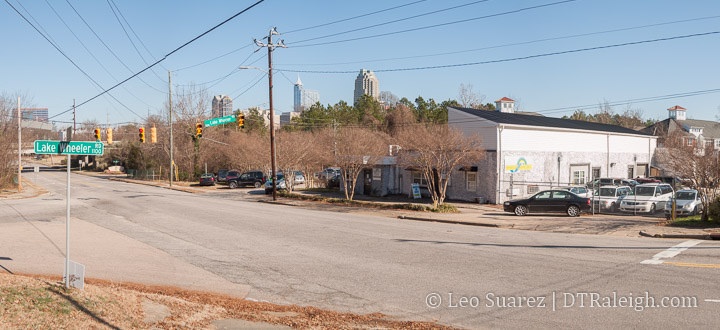 With lots of eyes looking at the future of Dorothea Dix Park, there is sure to be new development and plans to help connect it to downtown Raleigh. Between the two, one of the largest such projects announced so far is along Saunders Street so I thought it a great time to walk the area.
We've talked about a lot of new stuff taking place near the intersection of Saunders and South Streets but going away from downtown, there are buildings and land available for new projects.
A local development firm, Five Horizons, plans for something special in the mostly wooded area along the eastern side of Saunders. Residential towers with skyline and park views plus ground-floor restaurants may one day make up this area. See the map below to get an idea of where the group is making plans.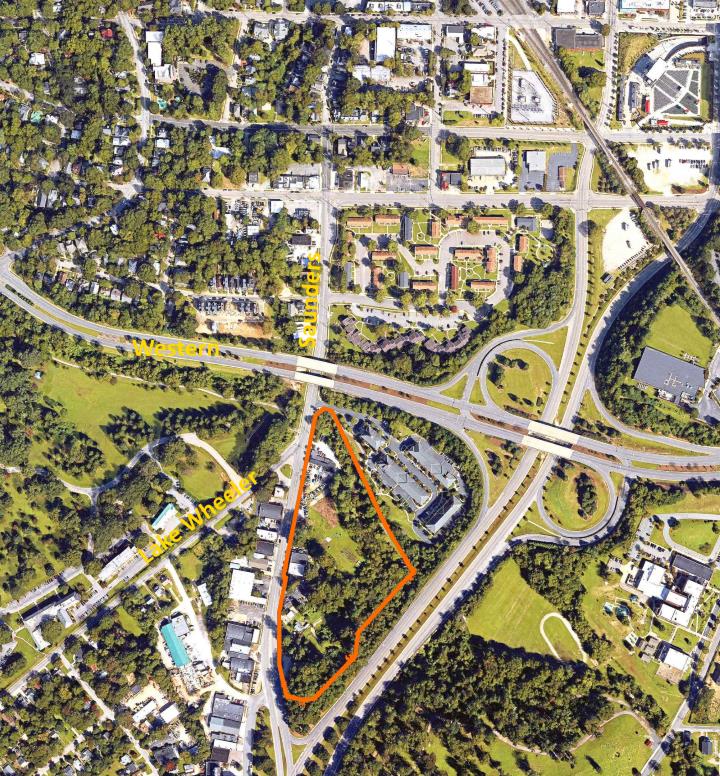 Roughly nine acres in size, the area is mostly undeveloped with some businesses facing Saunders and the Rocky Branch creek on the northern edge of the property.
From the intersection of Lake Wheeler to where McDowell Street begins, a series of auto-repair shops and light warehouses line the streets. Some are open, some empty.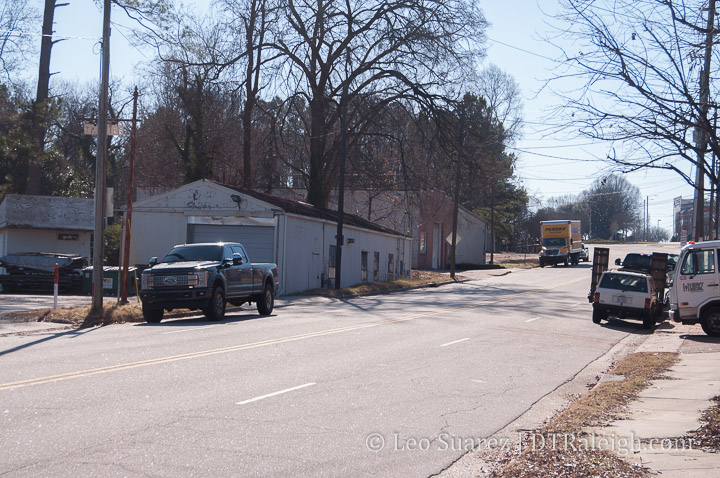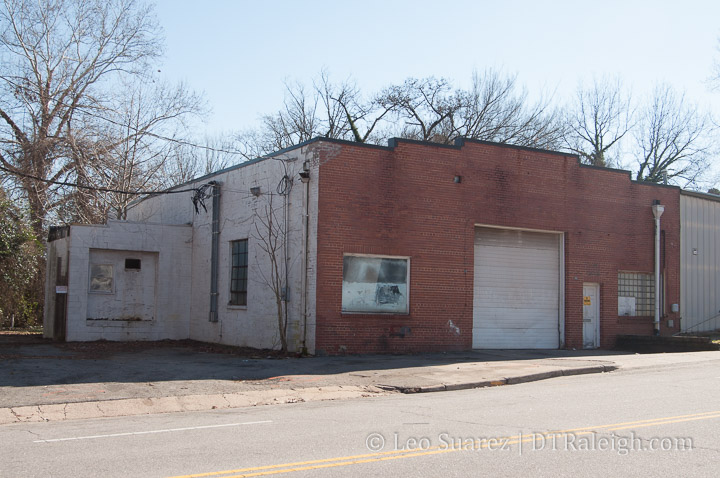 For this area, the Five Horizons project will create a transformation.
When looking at the currently open rezoning request, the developers are planning for an appropriate zoning that allows buildings between 12 and 20 stories tall with the shortest being in front of the creek.
In addition to a new interior public street, the buildings will be laid out so that every floor has a great view by design. This was mentioned several times from the design team at the CAC meeting I attended.
Starting with the creek, the developers are looking in to ideas to create a public space, such as a boardwalk, here. Bridges from the new development over the creek to the existing greenway could happen as a way to make the downtown skyline view available to all.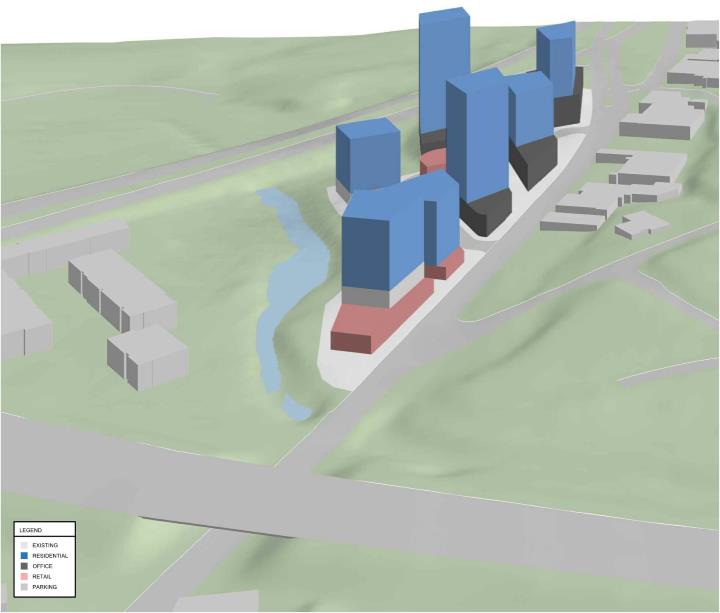 The development could have a mix of residential, office, and retail to create activity throughout the day and night.
The new street will be planned narrower as a way to create more space for people and make it more walkable.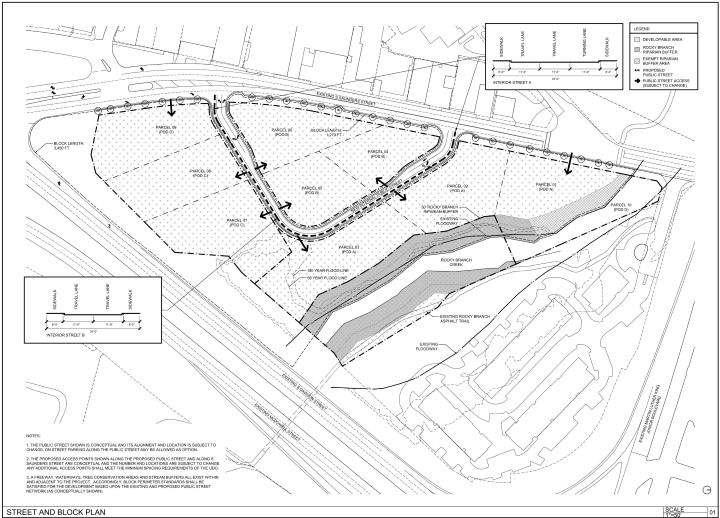 After presentations and conversations at the CAC over the last few months, the response has been pretty positive towards this project. This month, the CAC has voted in favor of the rezoning for this project.
Five Horizons say that they are still years away from starting on the first parcel so I imagine this area will certainly take time to be fully built out. I expect that change may also take place nearby so Saunders could become a new downtown district in the near future.