This is a small gallery showing construction around downtown Raleigh. Click the photos for a larger image.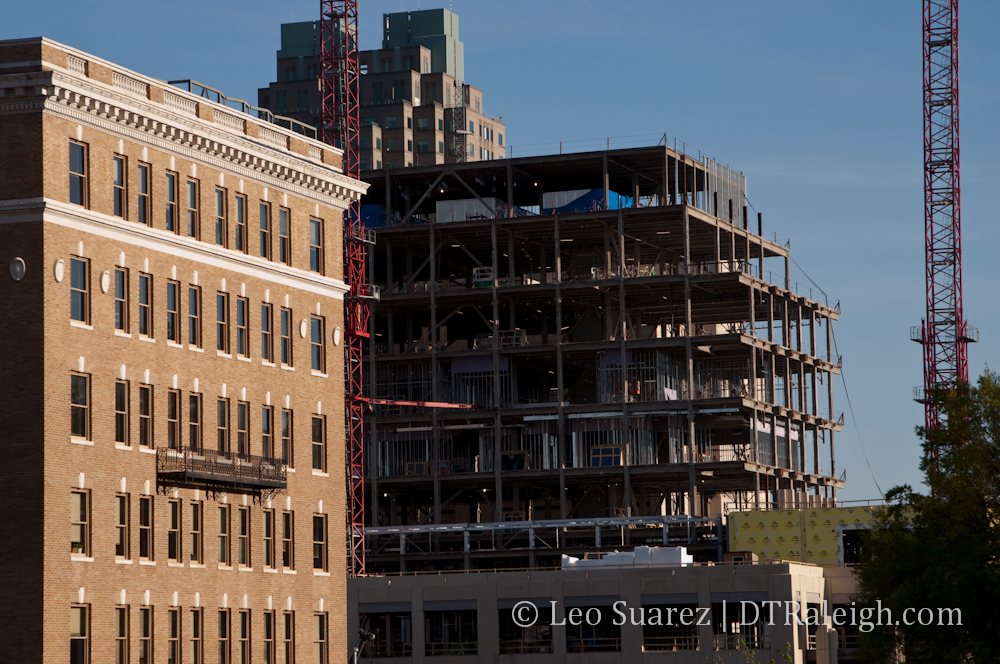 The Justice Center appears to be topped off and is taking shape into the Raleigh Skyline.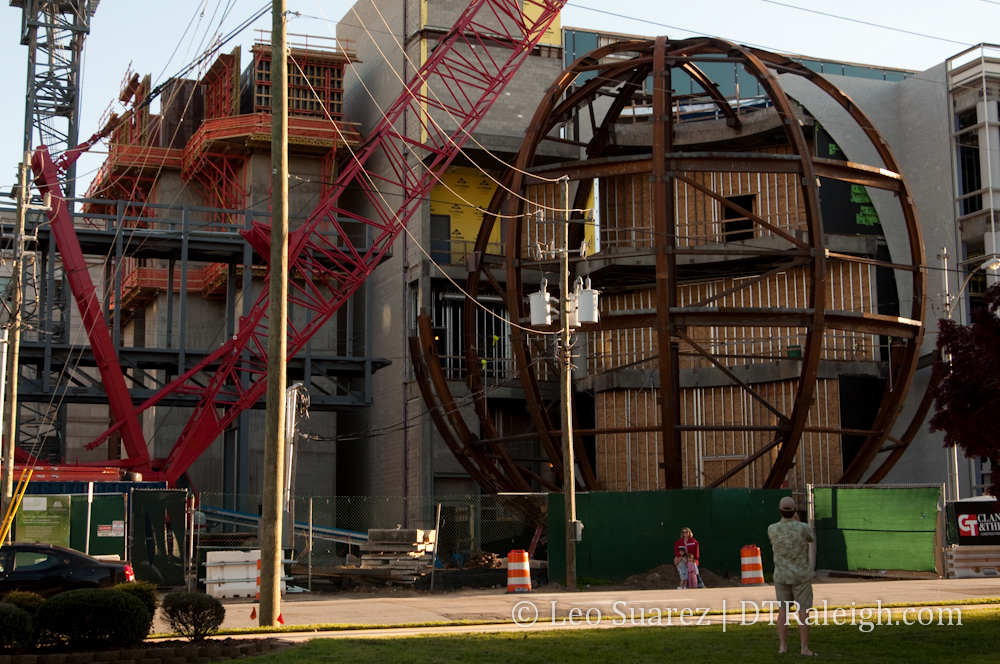 A family poses for a portrait in front of the globe, a part of the upcoming Nature Research Center, now being pieced together.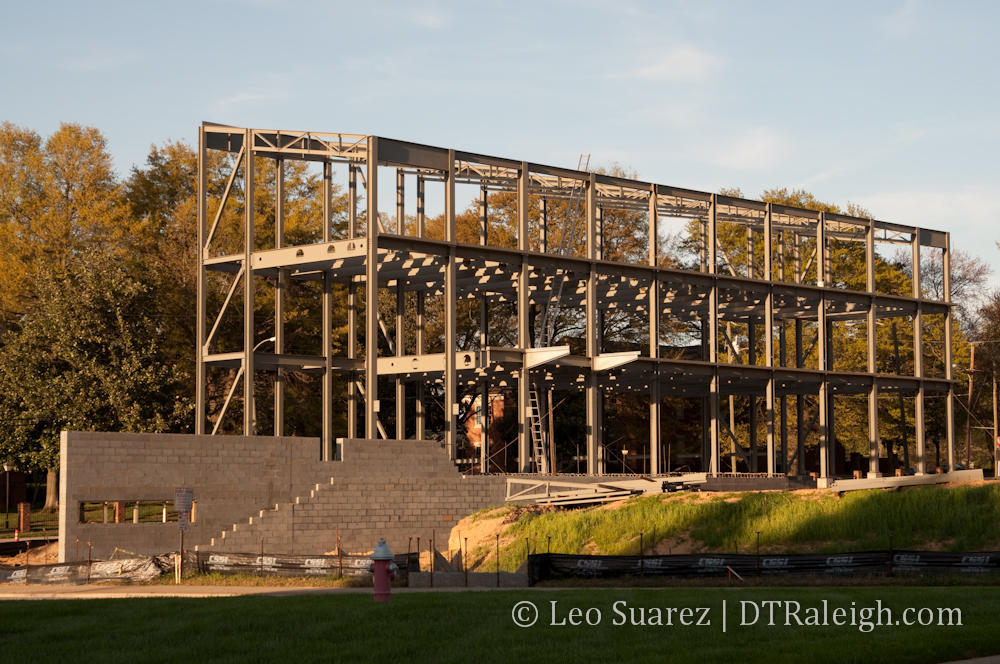 The new AIA headquarters is being built on Peace Street.