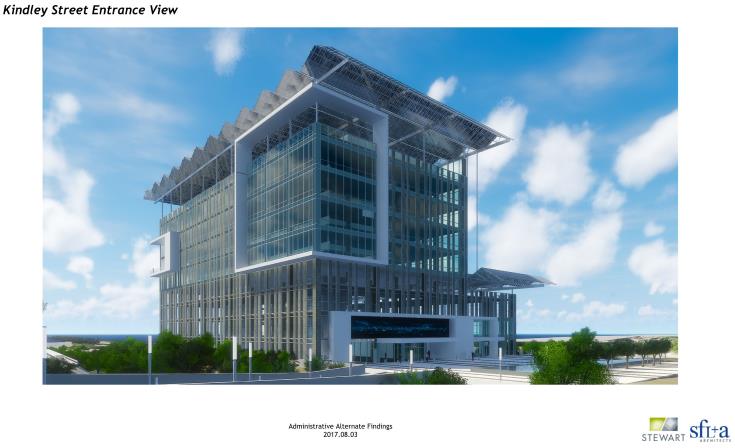 City Gateway, the 10-story, energy-positive building planned for Kindley Street, is going through a bit of a design change. Peaking at the submitted Administrative Alternate for Design (AAD-24-17) on the city's website, we can see some newer renderings for the building.
The change in materials and setback can be seen in these renderings compared to ones submitted back earlier in 2017.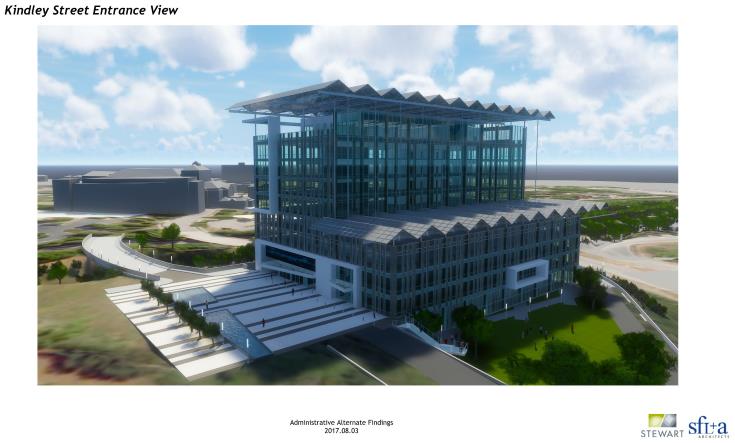 The AAD hints at City Gateway being part of a "phased development" along Kindley Street with "a future extension to MLK Jr. Blvd." Kindley to MLK, I can't quite see it. Perhaps a connection to the northbound on-ramp but I think the elevation difference presents a challenge.
We'll see how that one turns out but speculate for yourself on Google Maps.
Back to the building, it'll definitely be something unique and the expanded office space is always welcome.