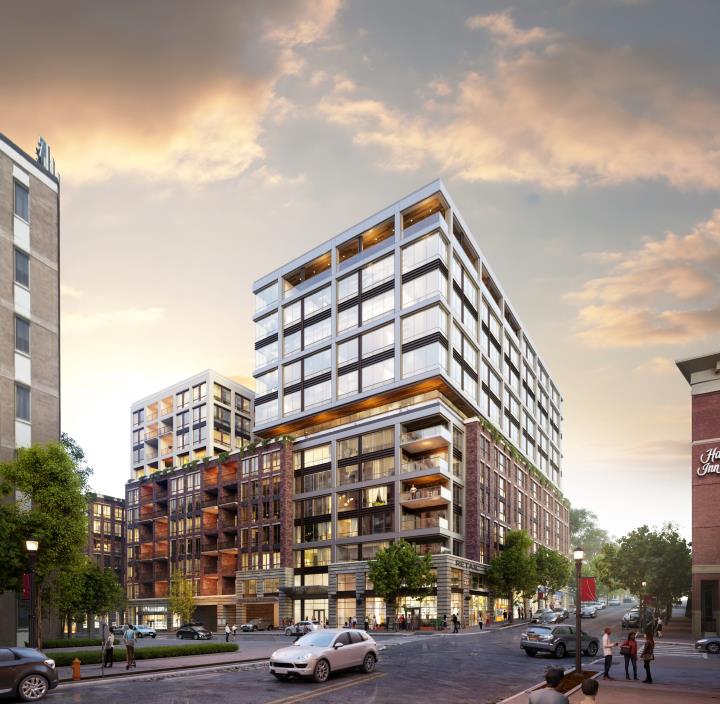 Located at the corner of Johnson and Glenwood are some single-family homes turned bars that pulse with Glenwood South's nightlife. The properties have slowly been acquired and we now have renderings for a development that will include office space and residential.
The Madison will consist of around 200 apartments and the typical laundry list of amenities that you see with the newer developments like a pool and fitness center. On the same property, 603 Glenwood will have 114,000 square feet of office space. There will be a parking deck as well to handle the residents, office tenants, and interviews mentioned plans for public parking here as well.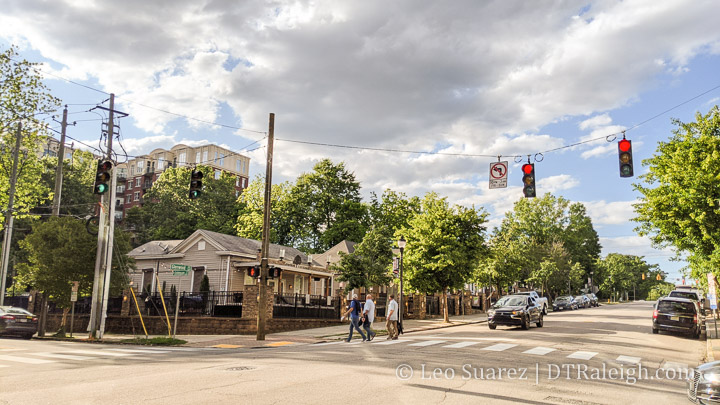 The new development does plan to offer ground-floor retail space which I hope fills in quickly as the pedestrian counts are pretty high on this street.
The new development would remove the four 100+ year old homes that are currently operating as bars and a parlor. Nothing has been announced yet whether the homes will be moved but if you ask me, I'd be impressed if someone steps up to save the houses.
I'm ecstatic for more office for Glenwood South as that should add some midday traffic to the area and businesses may start expanding their hours. Smoky Hollow is also adding office space a few blocks away and of course Bloc 83 on the southern end has already been doing this.
If it's not clear already, Glenwood South is by far the densest residential area in the city. With the addition of office space, it would be a pretty mixed-use area justifying it for future transit improvements and perhaps less need for structured parking, something we don't see happening anywhere else in Raleigh.
The new development plans to break ground in 2022.