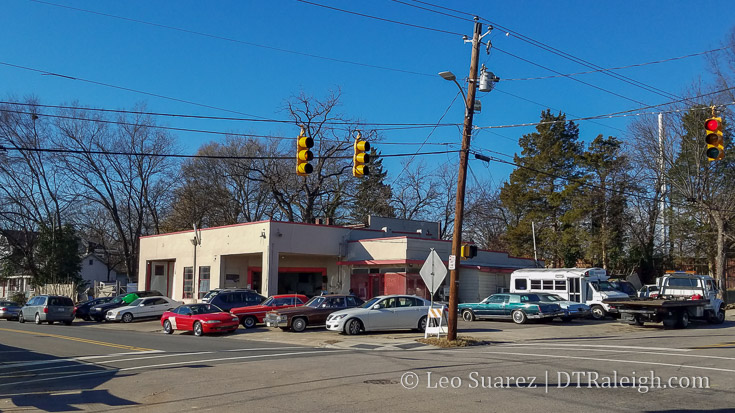 The service station at the corner of West and Lenoir Street is shown above. Plans for a restaurant are in place for this building in an area that will rapidly change in the next few years.
There will be apartments across West street, currently under construction townhomes across Lenoir, and more residential along South Street, at the corner of Saunders.
The two-way conversion of Lenoir and South Street appears to really be a factor in this area's change.