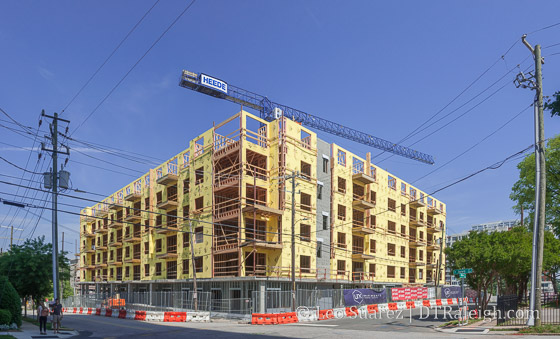 Well almost topped out. I took a walk around the site of The Link and this apartment project is currently in the "beehive" construction phase. The eastern most side of the building is topped out with the western half almost there. Last time we talked about The Link on the blog was in November 2014 and the building wasn't out of the ground yet.
This building has a real impact on the intersection of West and Jones Street which should see a real uptick in pedestrian activity due to all the new residents in the area.
Nothing thrilling to report really but it was time to check in on this one again.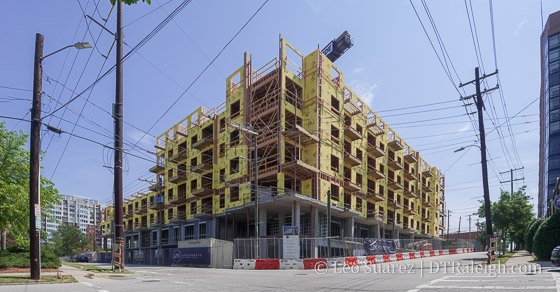 Similar Posts: