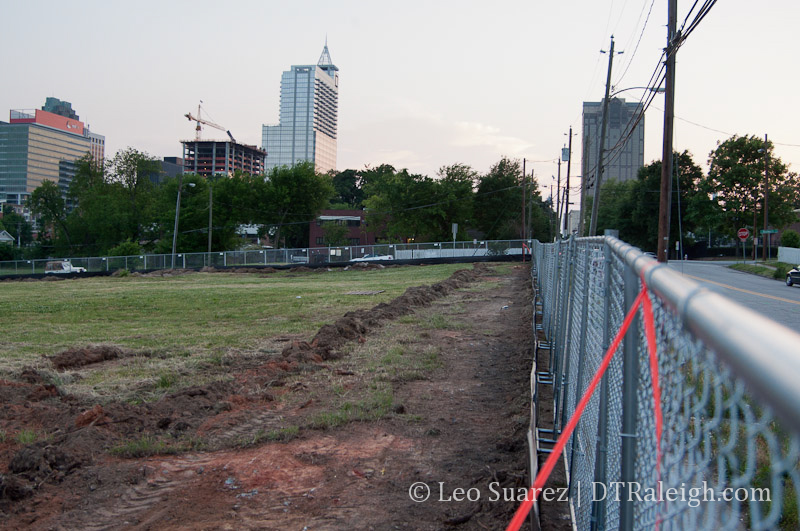 Construction fencing is up at the future site of The Lincoln, a 224 unit apartment building going on an empty lot to the east of downtown Raleigh's Moore Square. With over a year of planning, equipment has rolled in and the entire block has been fenced off.
The lone house along Martin Street still stands however. I guess there's plenty of room to start construction while the fate of the house is determined. The developer was making moves to buy a nearby plot of city-owned land in order to have it moved. If the city voted to sell the property to them, perhaps the house can be rolled off The Lincoln site rather than be demolished.
With Skyhouse apartments and very positive talks of funding for the Moore Square redesign recently, east-side downtown may be a growing hot spot.
Similar Posts: