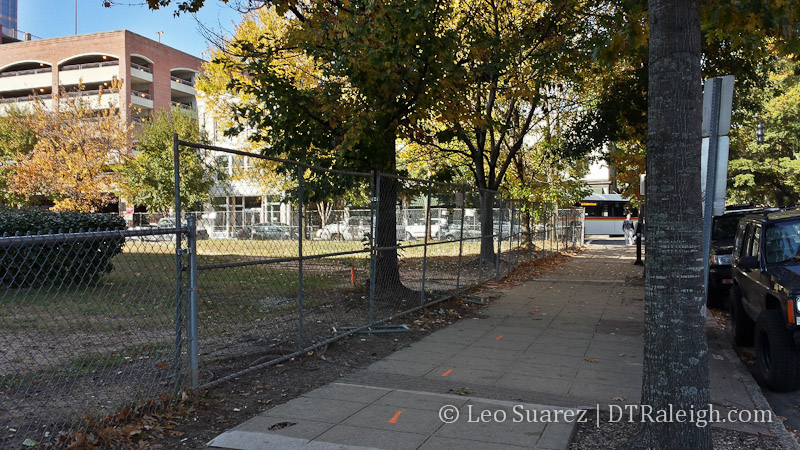 Construction fencing is up for the Skyhouse Raleigh project. This confirms some reports last week that the 23-story apartment building at the corner of Blount and Martin Streets is finally starting.
For those new to this project, Skyhouse Raleigh is basically a copy of the same building being done in other cities such as Austin and Atlanta. In fact, I was in Atlanta in summer of 2012 and have some photos, taken for the Raleigh Public Record, of their building during construction.
Expect this building to be done around early 2015. Cheers and bring on the cranes!
Similar Posts: