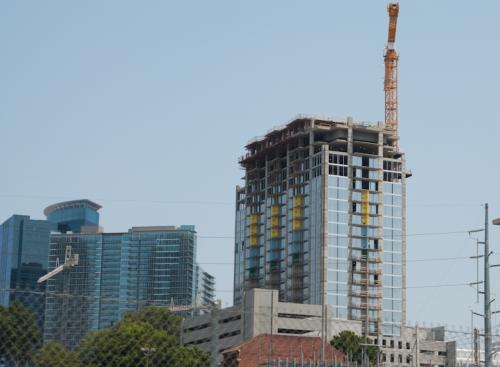 I just happened to be in Atlanta this past weekend and took a short detour into midtown. I found the currently under construction Skyhouse Apartments building, the same exact design that is being built in Downtown Raleigh.
I've posted more pictures over at the Raleigh Public Record here,
A Sneak Peek at the Skyhouse via Raleigh Public Record.
Similar Posts: