Old Coke by dtraleigh, on Flickr taken on October 11th, 2007.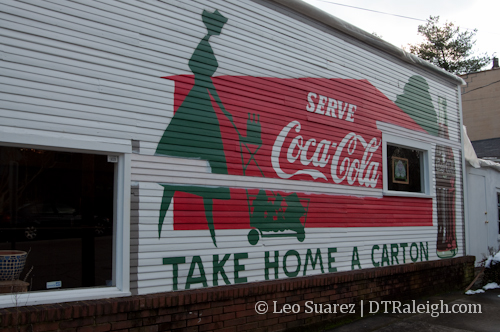 Click for larger. Taken on February 13th, 2010.
I had taken a picture of this Coca-Cola ad on one of the walls along Lane Street back in 2007. I now have the touched up version. Which do you prefer?