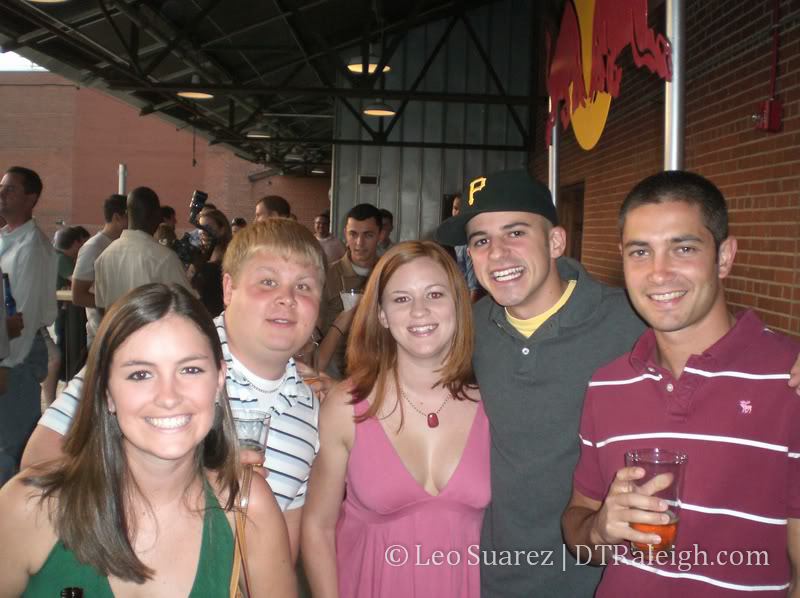 I went out with some friends last night to the Depot Party and we were all extremely disappointed. At around 7:30 there were about 20 people there, no exaggeration. After one beer and a free health drink, that tasted horrible by the way, we left the ghost town and walked over to Buckhead Saloon. We had our memberships that we received in the mail, which got us in to the party.
I've been to Jillian's multiple times in the past so I was interested in seeing what has been changed. For those that know the setup, Buckhead did not use the large warehouse where all the pool tables used to be. You walk in through the outdoor entrance next to the sand court. The back bar/club was also not used. No word on whether it will be used in the future but if anyone knows or sees more while visiting Buckhead, make sure to comment.
The outdoor patio was simple with plenty of seating and tables where the outdoor dance floor used to be. The sand volleyball court was stripped of the net and the classic shark that comes out of the wall. As people showed up, the outdoor tubs were opened up and beer was given away in exchange for money.
A mountain lodge from deep in the forests of North Carolina has somehow crash landed in downtown Raleigh. Buckhead has done a complete overhaul on the interior of the warehouse and has covered all the walls with enough wood to make you think you are in a log cabin. They even like to blast the air conditioning to give you that cold mountain feel (not really but it was a lil chilly in there). The old circle bar still remains from the Jillian's setup with plasma TV's up high playing ESPN. The bar was complemented with two other siblings on each end of the warehouse. The old video game room was now filled with a couple pool tables and a lounge area. Video games still lurk about, so if you want to do some deer hunting, it'll cost you a dollar. The larger room had a small stage and enough room for a band. They also had DJ speakers hanging from the ceiling so they may have a club night during the week. This mix of live and DJ music is appropriate for this kind of setup. There are larger projection screens on the wall so there is no excuse to miss a game while you are there. There also is no excuse to not know what a dead animal looks like; there are multiple corpses of moose and deer plastered throughout the walls, reminding us all that if you drink and drive, you'll be just as dead as they are.
I had fun at Buckhead last night, probably because I ran into some cool people. Even though Buckhead is not my style, and I waited way to long to get a drink which I have a big problem with written about here, I liked the place overall and wish it success. I've always thought that the Jillian's warehouse has huge potential for some larger event so I hope Buckhead can deliver.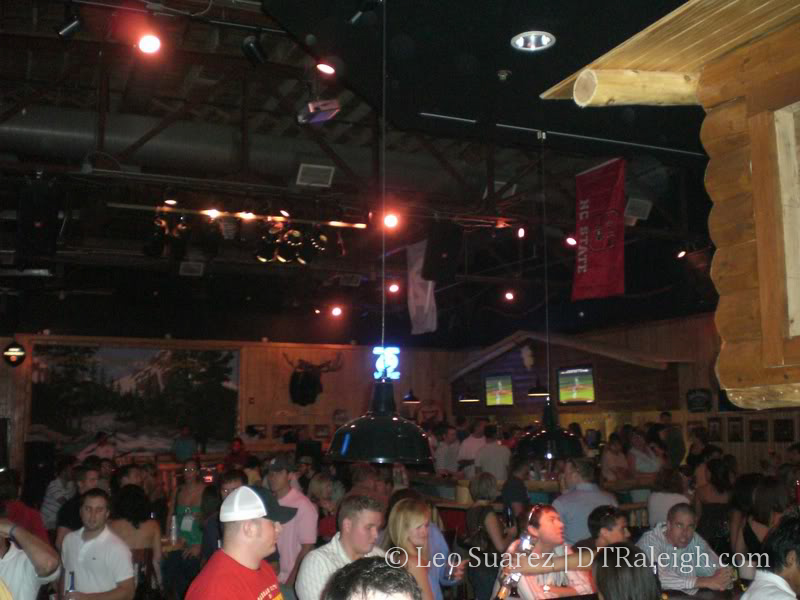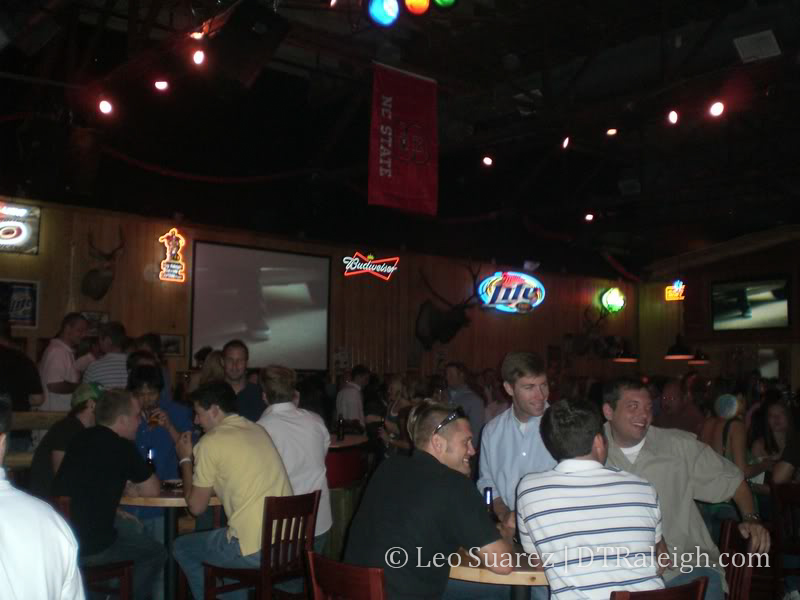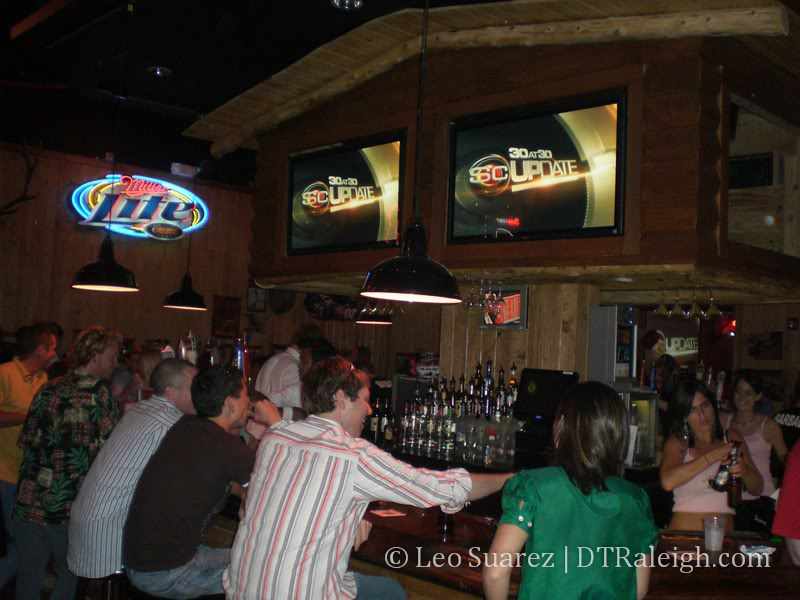 Similar Posts:
None right now. Must be a new project.
Comments
Comments are disabled here. That's because we're all hanging out on the DTRaleigh Community, an online forum for passionate fans of the Oak City.