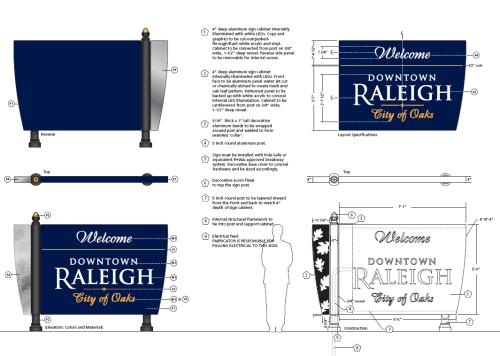 If you have been lurking around Hargett or Wilmington St. recently, you may have noticed some holes in the sidewalks. I've started to notice more and more of these wood covered holes at the intersection of Fayetteville and Hargett, Wilmington St. near the museums, and near the Moore Square parking deck. At first I thought these were the parking meters that we have discussed before but that would be too quick a move on the city's part. It finally hit me though and these holes have to be the locations for the new downtown signage that will go up soon.
The signage was approved last year and the city's website has all the info. Looking at the pdf files confirms that these holes will have new signs to help people get around downtown Raleigh. Here are some key links for those that want more info.
Sign design drawings
Signage locations map
Signage messages

Three holes at Fayetteville/Hargett St.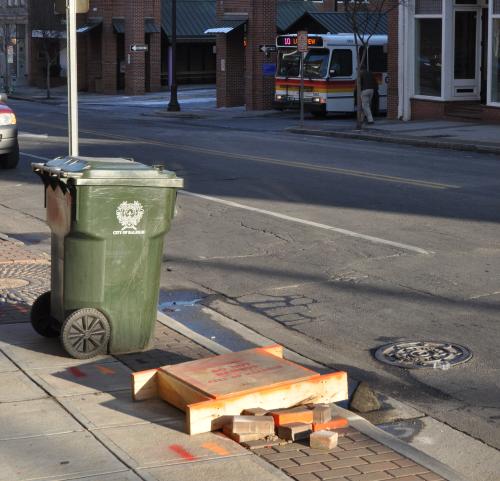 On Hargett St. across from the bus station.