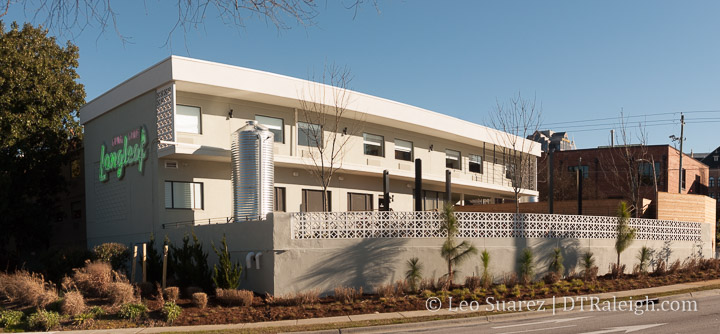 The travelodge at Dawson and Lane is now in it's next concept. The Longleaf Hotel is now open and taking reservations. Locals can also hang at the Longleaf Lounge for beers and cocktails either inside or outside on the patio.
The 57-room hotel building was formerly a Days Inn. Now, the hotel has come under Raleigh-based Loden Properties.
The second thing to look forward to here is Ish Delicatessen, the restaurant that will go right next door. At first, a renovation of the former deli space was planned but later it was decided to demolish the building and make more space for it.
Follow Ish Delicatessen on Instagram.
It'll definitely be something to look forward to. Encourage visitors to consider a stay at the Longleaf!