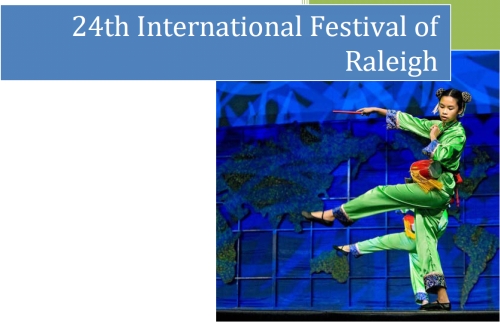 The International Festival of Raleigh is an annual celebration that offers 3 days of international performances, food, games, art and cultural exhibits at the Raleigh Convention Center. Over 50 different groups from around the world participate to showcase their cuisine, traditional dance and music; to share traditions and to celebrate the Triangle's unique diversity. Venues include:
Main Stage: traditional ethnic dances on, performed by artists in authentic dress
Sidewalk Cafes: culinary offerings from around the globe.
Cultural Exhibits: exhibits about the rich history and traditions of many different cultures.
International Bazaar: shopping for global arts and crafts.
Biergarten Stage: bands and musical performances from around the world.
Sophia's Corner: international games, face-painting, bouncy castle and other fun kids' stuff.
Demonstration Booths: interactive demos and classes on international cooking, dance and crafts.
Friday, Oct. 1, 2010: 4:30pm – 10pm
Saturday, Oct. 2, 2010: 10am – 10pm
Sunday, Oct. 3, 2010: 11am – 7pm
Raleigh Convention Center: 500 South Salisbury Street; Raleigh, NC 27601