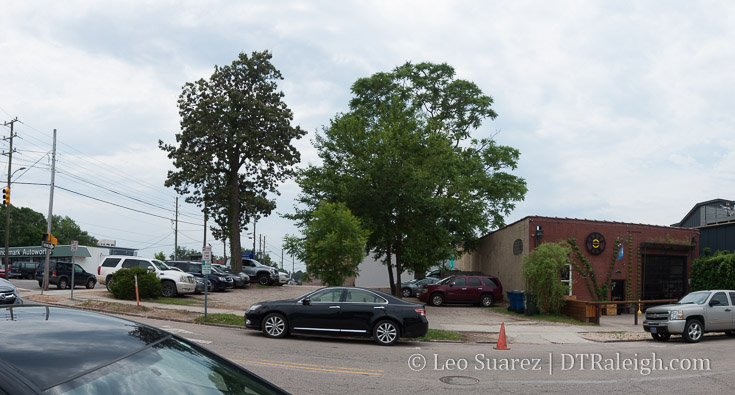 A rezoning request has popped up for 404 and 406 South Dawson Street, the lots at the corner with Davie Street. The empty lot next to Crank Arm Brewing is currently used as parking but will definitely change as the rezoning request asks for a higher height limit.
The rezoning request is to raise the height limit on those properties from 4 to 12 stories. From our city's development code, we have the following levels:
3 stories / 50 Feet max
4 stories / 62 feet max
5 stories / 75 feet max
7 stories / 90 feet max
12 stories / 150 feet max
20 stories / 250 feet max
40 stores / 500 feet max
You can assume Empire Properties, the owner of the sites, want to do something in the 8-12 story range.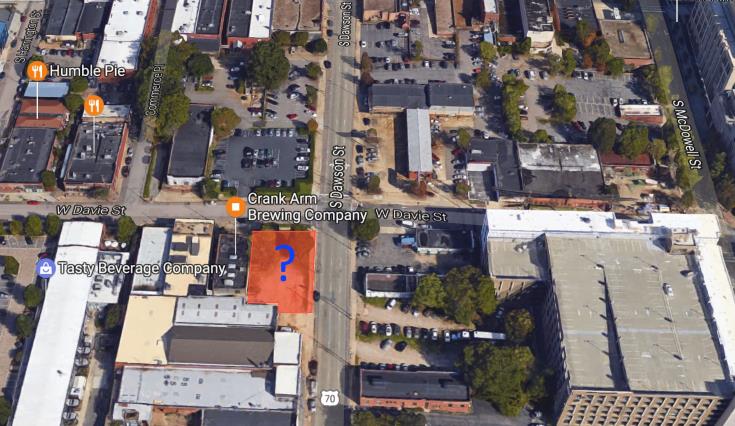 The request contains brief minutes from a meeting of nearby property owners and only hints at discussions about a mix-use tower with ground-floor retail and office. It's possible that residential may be included as well.
The submitted request also hints at being able to start on the project as early as 2018.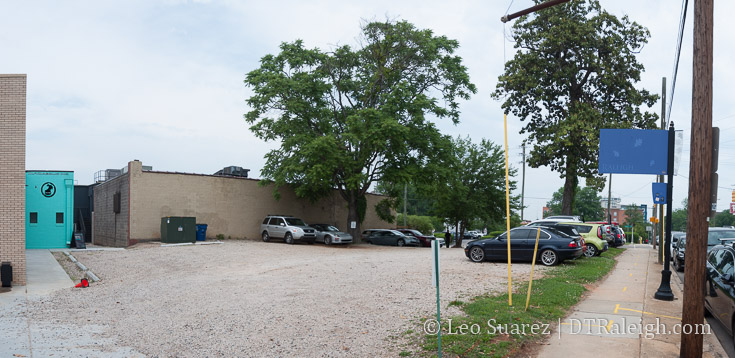 The Dillon, located nearby, will now be in good company if this Dawson-Davie tower is use for office. The real gap, I think at least, is to have a warehouse district hotel. That would be a nice feature for the growing district, one that also compliments the new Union Station.
The next steps, I believe, are to move it for approval by the Planning Commission in the next several months.