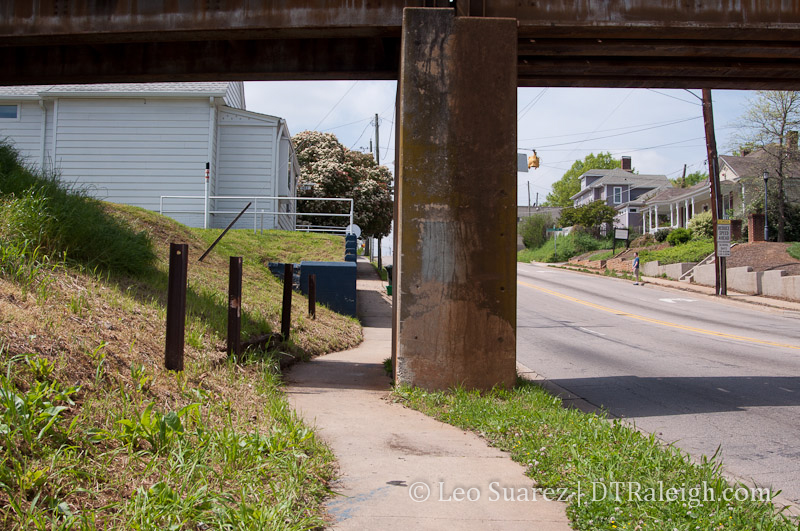 The city's newest plan for improving the pedestrian experience in Raleigh was posted on the city's website a few weeks ago and public comments are being taken on it until this Friday. Whether you realize it or not, the sidewalks are a significant transportation system and are important for multi-modal trips around Raleigh.
Last year, voters approved a $40 million transportation bond with $4.75 million going towards sidewalk related improvements. The comprehensive plan lists out some of those projects as well as moving Raleigh to a new system of prioritization for future projects.
I found the plan thorough and easy to read. It goes into the design of new sidewalks and intersections, best practices, and uses technical language to explain things but not to a point that confuses a reader. This plan can really empower a neighborhood that's looking to make changes and allow them to "speak the language" when researching the option to petition for improvements.
Here is my chapter to chapter summary for those preferring an even lighter read.