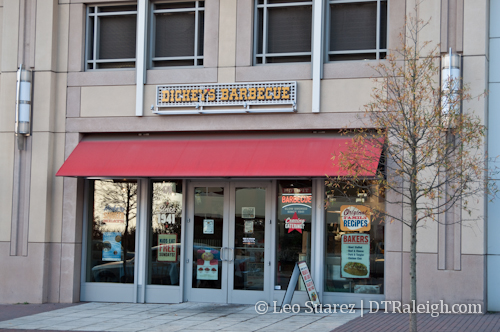 I guess there is still some fall season time left before officially declaring it winter, no? Anyway, a cold walk around downtown this weekend led me to visit some new places to add to my long list of eats to try.
Dickey's Barbecue Pit has now opened on Davie Street in the Progress Energy building. Immediately, some want to turn this into a rivalry with Cooper's right down the street but calm down, and at least give them a try.
Dickey's is open until 9pm each weekday, giving downtown residents a dinner option, and they are open on Sundays. I can definitely support those kind of hours. (before scaling back in the future but hopefully not) I'll try them once but fully expect Dickey's to be different then other NC barbecue joints.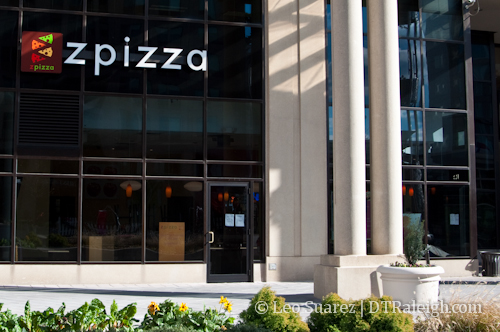 ZPizza is now open in the space facing City Plaza in the Bank of America building.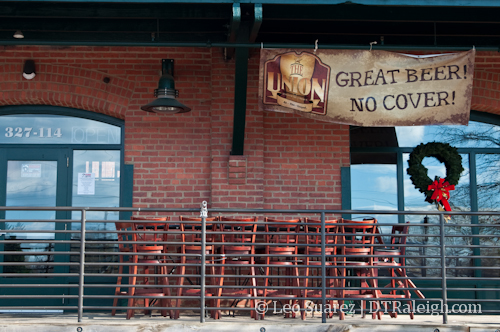 The Depot has two new tenants that kind of came in under the radar. Blue Tuscan Cuisine, an Italian restaurant is now open down from Jibarra and initial internet chatter is positive.
Also, at the end of The Depot near Cabarrus Street is The Union, a beer bar infused with a club. The chalkboard with the beer list was solid but I have heard nothing about them. Has anyone been down to The Union?