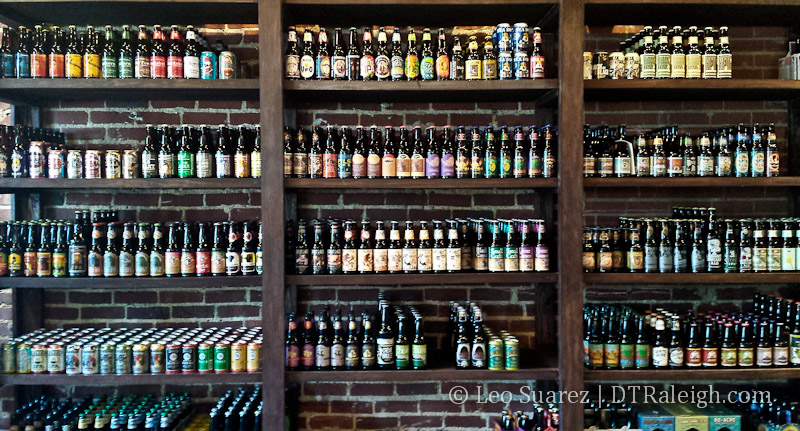 The shelves are being filled at the North Street Beer Station, a Glenwood South bottle shop that will officially open within the next few weeks.
It seems we're working towards each downtown district getting their own bottle shop. Fayetteville Street has Paddy O'Beers. The Warehouse District has Tasty Beverage Company. The Bottle Shop at Tyler's Taproom is in Seaboard Station. Throw another in City Market and that would round it out.
There's some good beer drinking to be had in downtown Raleigh. Cheers!