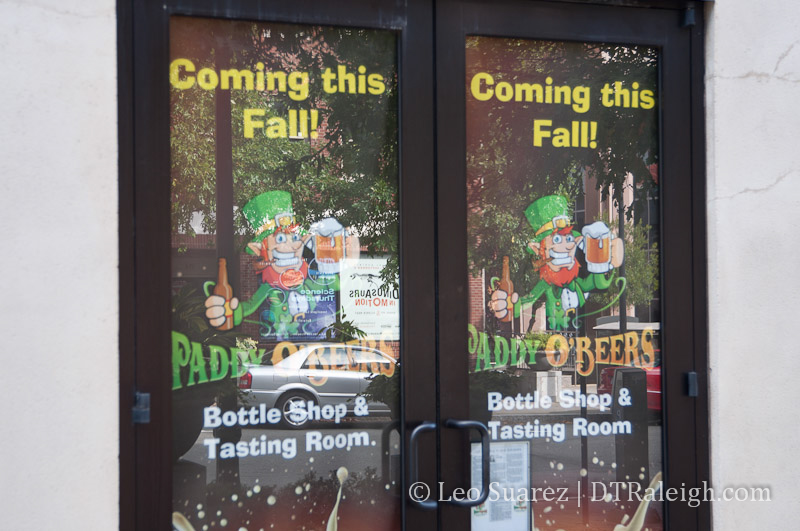 The downtown Raleigh beer drinking scene is a varied one and the next group to step in are the folks behind Isaac Hunter's Oak City Tavern and Coglin's. They are planning to open a bottle shop for the retail spaces in the Alexander Square parking deck facing Fayetteville Street, across the street from Isaac Hunter's, a popular weekend spot.
Paddy O'Beers (Patio beers???) will sell craft beers in bottles and kegs. They also plan to set up some outdoor seating in front (a Paddy O' perhaps?) and a tasting bar so drinkers can hang for a bit.
The beer options in downtown Raleigh are extensive and continuing to grow. Expect Paddy O'Beers to open within a few months.