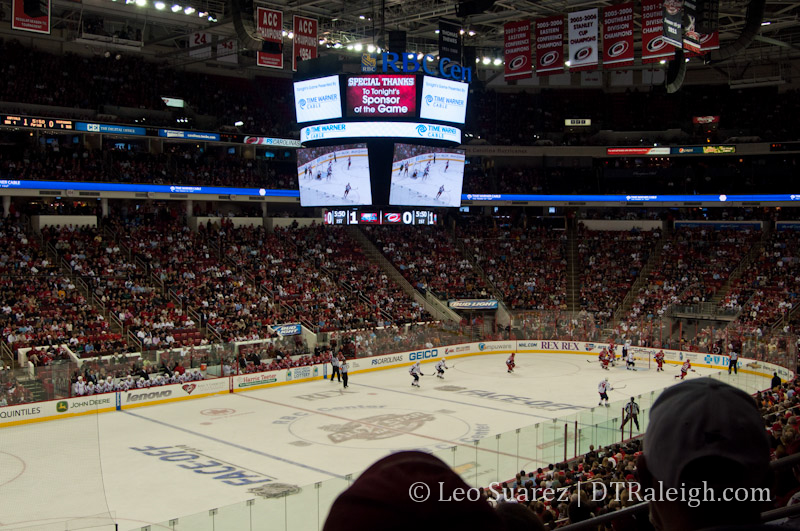 We talked about parking earlier in the month and now it's time for another love affair of mine; the downtown sports arena topic. I just want to quote two articles that add to the ongoing conversation. For newer readers, a sports arena in downtown Raleigh is an idea that floats in every now and then and is by no means planned or even in concept at this time.
You could certainly argue that I think we're not ready for an urban arena and that the location of the PNC Center is perfectly adequate. To add some points on the development topic, whether arenas spur it or not, Richard Florida asks exactly that with an article at The Atlantic Cities.
Sports boosters claim the new stadiums bring economic benefits and add to a city's "big league" status. But objective academic studies have countered this view, noting that stadiums add little in the way of actual economic benefit.
*Do Basketball Arenas Spur Economic Development?
The study that Mr. Florida writes about does mention cities that had a positive affect on development and a rise in regional income. However, it's possible that this rise in an area's income is a result from the arena moving from the suburbs to the city. The net could be zero.
And then comes the taxpayer benefit from making the investment in additional teams and stadiums/arenas. Dr. Kurt Rotthoff of Seton Hall University talked on the radio at WAMC about how politicians may try to sell the idea that sports teams and using incentives to build venues are a catalyst for economic development.
Hundreds of millions of dollars are spent on new stadiums, with the claim that they will create tens- or hundreds of millions of dollars of local economic impact; however, looking at county employment and incomes after a team enters or leaves a town, a co-author and I find mixed results on employment, with no overall impact, and mainly no impact on incomes, but a few cases of a negative impact. This means there is no impact, or possibly a negative impact, of bringing a team to town, and no impact, with the possibility of a positive impact, when the team leaves town. This primarily occurs because there is a shift in consumption, from restaurants and bars to the stadium, when these teams come to town and thus no net increase in consumption. Restaurants and bars do open closer to the stadium, but this is a result of them closing locations in other sections of town.
*Dr. Kurt Rotthoff, Seton Hall University – Economic Impact of Sports Arenas
One can just look at West Raleigh and see that development has not followed the PNC Center and it'll be years before it does. Mr. Florida ends his article well with:
The present research is generally consistent with the notion that professional sports are not the cause of development so much as they are the effect."
West Raleigh fans do have a lot to look forward to in the Blue Ridge Road District Study which may turn that street and all the areas around the fairgrounds and the sports complex into an active destination.