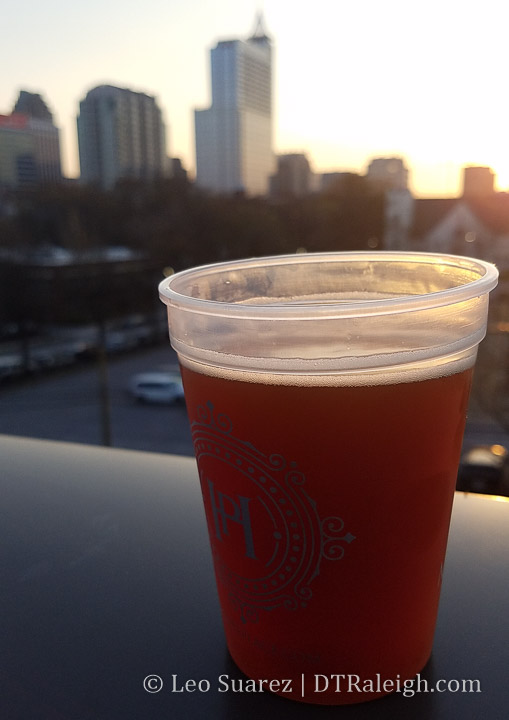 In late 2021, the North Carolina Legislature passed a new bill (HB890) to allow social districts in counties and towns. Loosely defined, social districts allow people to buy an alcoholic beverage in one business and take it with them. You may have seen these in other cities where people can get a drink in a plastic cup and walk around an entertainment area or downtown.
I've done the same behavior in the past in places like Savannah and Key West and had my own first impressions about bringing that to Raleigh. I decided to look more into it and I'll have to admit, my first impressions were a bit off.
Today, plans for social districts in Raleigh are being discussed in committee. The committee members and city staff want to get the rules in place in a thoughtful manner in order to minimize any unintended gotchas that may happen. Downtown Raleigh is a great place for the concept but places like Hillsborough Street or North Hills may have them in the future.
The topic right now is in Raleigh's Economic Development and Innovation committee. The May 24, 2022 meeting, video above or here on YouTube, is a great one to watch and get a feel for the conversation around social districts for Raleigh.
Let me share some quick points that I took watching this video as well as an intro to the topic that took place back in February.
Overview
Allowing social districts was seen as a response from COVID's hit on small businesses.
Social districts are seen as an economic development tool.
The feedback is positive that it does in fact bring more business to areas that implement them.
Kannapolis was the first to implement one, put in place one week after allowed.
Greensboro is the largest NC city with a social district today.
The Downtown Raleigh Alliance held a community survey that showed a majority (over 70%) in support of social districts in downtown Raleigh.
Major concerns are enforcement, bad behavior, and cleanliness.
An additional concern is the waste around single-use cups.
What I wanted to know is how this works and how I might use it during a weekend out. The topic is still being worked in the committee meetings but generally speaking, if you were inside some area that was a social district and went to a bar, you could have your drink put in a specially branded cup. That cup would also have a sticker with the bar's name on it. You then have the freedom to take the drink with you.
But then what? The details are of course important:
You can walk around the social district with your beverage without issue but you cannot take it outside the boundaries.
Businesses inside the social district can either opt-in or opt-out of the social district. Therefore, if you'd like to do some shopping with a drink, that shop needs to say whether they allow the drink or not.
You cannot bring your drink to another bar.
You most likely can't bring that drink to a special event that is also selling alcohol.
Some of these details are being finalized but any impression that this is a party-centric move is completely false.
I like to loosely compare it to buying a soda at a convenience store or food shop. You certainly can take it with you, drink it on the sidewalks, even bring it inside some shops. But it's generally frowned upon to bring it into other food places. (at least I think it is)
Another use case I thought of is when there is a big event on Fayetteville Street that doesn't sell drinks I like. If I want a tasty beer, I can now bring it with me, rather than having to sit at the bar to enjoy that tasty beer.
The general thinking is to allow social districts on Thursdays to Sundays from about 11am to 10pm. Sunday will probably end earlier. Times are still open and being worked in committee.
The next steps are to finalize the rules and how to roll out a pilot around Fayetteville Street and City Market. Then, the general council can vote on implementing it for the Fall. Keep an eye on the next meeting scheduled for June 28, 2022.
Similar Posts:
Comments
Comments are disabled here. That's because we're all hanging out on the DTRaleigh Community, an online forum for passionate fans of the Oak City.