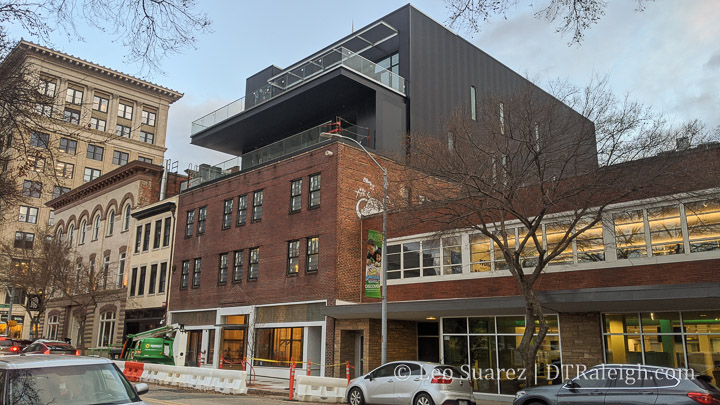 The expansion of the Lumsden Bros. Building on West Hargett is looking very nice lately and it caught my eye on a cool weekday evening. I think it is looking great and is even more appealing than the renderings we saw early on.
The exterior looks about complete and I'm happy to have that sidewalk back as well.
Recently, FastMed Urgent Care announced plans to move its offices, including over 100 workers, from Clayton to this building. They'll be taking 25,000 square feet, pretty much the majority of the space, and will be providing an urgent care center on the ground-floor. They want to open in Fall 2020.
Similar Posts: