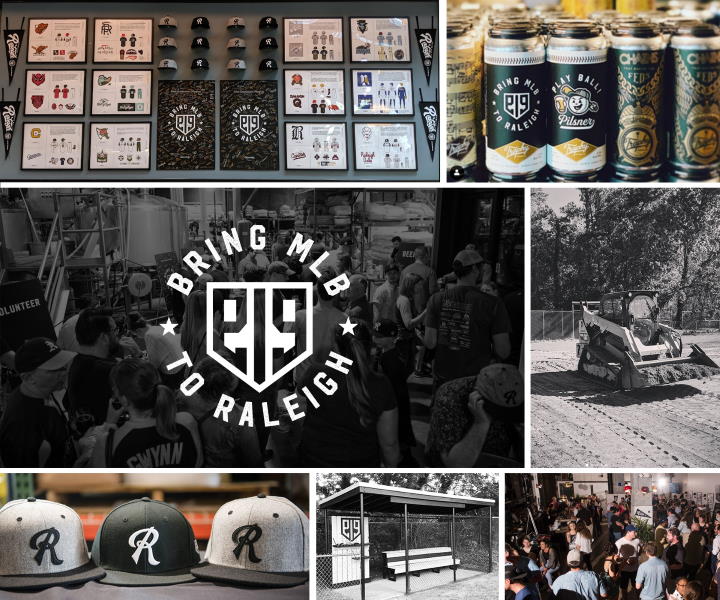 Started in 2018 and growing throughout 2019, the MLB Raleigh movement has been creeping into different sectors of our city. "the time is now for Raleigh to get organized and put their city and their support for Major League Baseball on display," their site says.
The folks behind MLB Raleigh have made merchandise that have flown off shelves. Trophy Brewing made a beer. Their profits go towards fixing up baseball fields, partnering with the Boys and Girls Club of Raleigh.
They also have the data to show that we line up, sometimes better, than other cities that have established professional baseball teams.
The guys I've talked to behind MLB Raleigh are enjoying the questions they get when they announced to the city, "Why doesn't Raleigh go for a baseball team?" (see their FAQs) The community has shown up for this and through it, ideas for a team, location, and stadium, have risen out of this grassroots effort.
Whether an MLB team in Raleigh makes sense or not is one thing but behind the covers of this sports-related effort is a true Raleigh-based conversation. The group is using baseball as a vehicle to help educate others on the region's size and growth, start conversations on city planning and transit, and even diving into a much-discussed topic in Raleigh; brand.
What would you call our baseball team?
Where would your baseball team play?
What colors or logo would they use?
That has been an exciting aspect to watch as MLB Raleigh has tapped Raleigh's design community to brainstorm and create. You need to dig deep and figure out what, with a logo or name, speaks to people and tells them that this is Raleigh and no other place.
In August 2019, a design event showcased some of those team names and logos that have come from those thinking about how to speak Raleigh to potential baseball fans. This is a fantastic exercise in a topic that I think is important for Raleigh.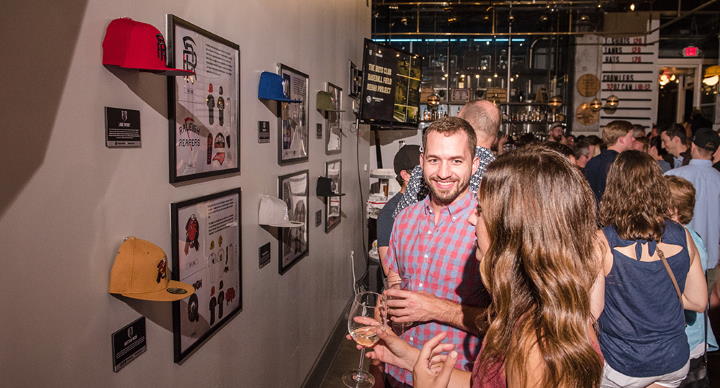 What is Raleigh's brand?
One aspect that I think a lot of folks forget or either don't know is that Raleigh really was a small town leading up to the mid-1900s. You could argue that we are in the first big growth boom that Raleigh has experienced. Other cities have seen growth at different periods in their history so have been able to layer that history, and aspects from it, on top of each other, making it a part of their identity. (and their sports teams for example)
As Raleigh's growth continues it would set us up well if the city could find that identity and build some kind of foundation to build on. We have the opportunity to blend many different perspectives with so many locals and newcomers.
With the baseball movement, we may get more out of it than just summer-time games to skip work for. If baseball helps bring out an aspect of our city that we can embrace and the world starts seeing it as the Raleigh-way, it'll be more than just baseball that benefits but something that Raleigh-based businesses, non-profits, residents, and visitors can experience 365 days a year.
It may just take a logo or name that tells the Raleigh story.
If you're interested in MLB Raleigh and getting involved, check out their website and sign up to be a supporter.
Similar Posts:
Comments
Comments are disabled here. That's because we're all hanging out on the DTRaleigh Community, an online forum for passionate fans of the Oak City.