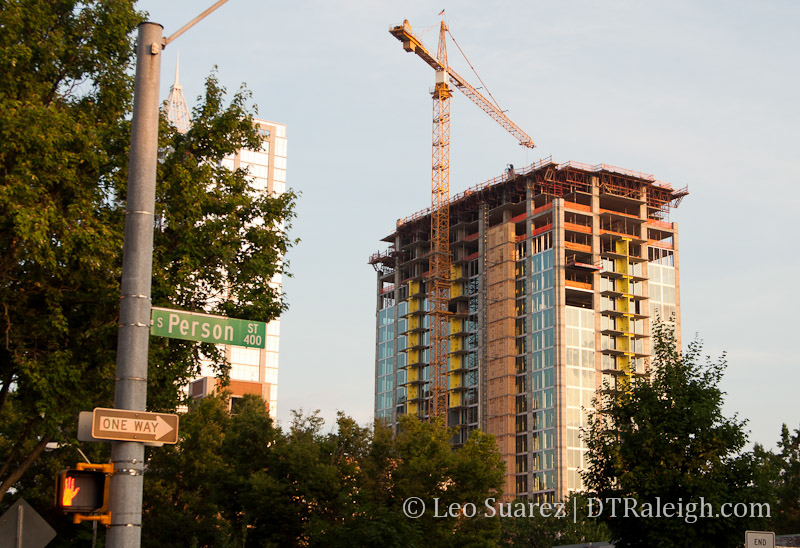 This is part 5 of a 10 post series, rolled out all week, on residential projects in downtown Raleigh. Go here to see all the posts so far.
A project that probably doesn't require an introduction, the 230-unit Skyhouse Raleigh tower is close to topping out. If you look very closely, you can see the construction starting to "crown up" at the top.
Similar to towers by the same name in other cities, I even took photos of Skyhouse Atlanta for the Raleigh Public Record, Skyhouse Raleigh will stand at 23 floors at the corner of Martin and Blount Streets.
That entire block is dubbed The Edison, a multi-building vision that will include residential and office projects.

Similar Posts: