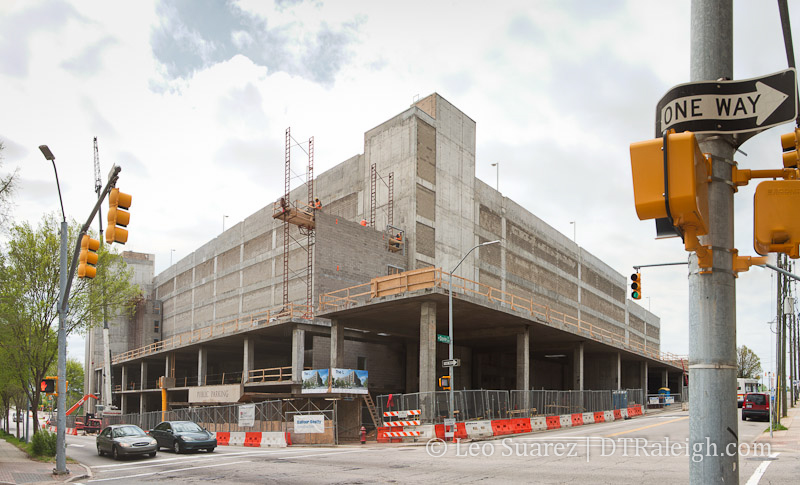 The L is under construction and will bring residential units to the corner of McDowell and Davie Streets. It's kind of fun to watch it fill and be done after so many years.
Six years ago, we watched the parking deck rise and heard about a stalled The L office building.
But seven years ago, the land was being cleared for this parking deck and The L while the convention center was under construction.
Similar Posts: