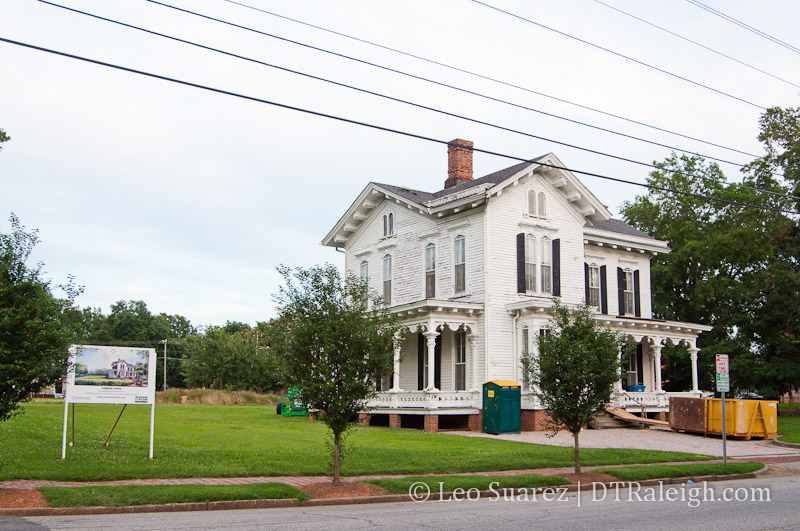 The Merrimon-Wynne House, one of the historic mansions along Blount Street, has been bought and is being renovated for use as event space. With their website claiming that they are already taking bookings in 2014, this looks like a very positive sign for the 4,800 square foot home.
The website shows new floorplans for the house with large, open rooms on the first floor and bridal suites and dressing rooms on the second. It doesn't appear that a large amount of landscaping will be done to the property around it with the renderings suggesting wide open green spaces compared to lush gardens or trees.
I was fortunate enough to tour the house on one of the Oakwood Candlelight tours a few years ago. The house really is a gem on Blount Street and I hope we see other renovations for the large houses nearby.
The renovations, from what I know, will have to consist of lots of utility work as the house was moved in 2008 from its original site on North Wilmington street to its current site on Blount Street. Sitting lonely on a new foundation, the house had no plumbing, electric, and other modern amenities connected while I toured the house.
For a great writeup on the history of the Merrimon-Wynne House, including photos of the inside, jump over to this post on Goodnight, Raleigh.