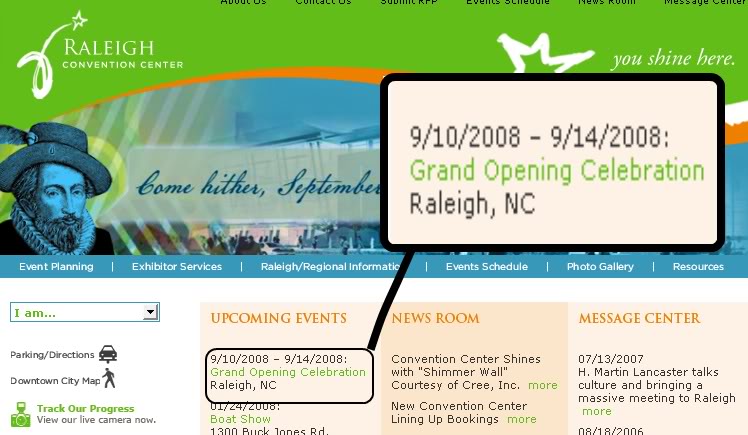 This may or may not be news to you but it is to me. I was not aware of an official opening date for the new convention center but it is posted on the Raleigh Convention website, shown in the pic above. Here are some details from the webpage.
Come September, be the center of attention at the new Raleigh Convention Center. Join tens of thousands of your friends and neighbors at the Raleigh Convention Center Grand Opening.

Just what are we celebrating? First, the new 500,000-square-foot convention center will be a state-of-the-art stunner. It will bring people from near and far to Raleigh where they'll discover a dynamic downtown surrounding a rare array of convention attractions – the new center, the new Marriott City Center, the Sheraton Raleigh and the Progress Energy Center for the Performing Arts.
It looks like we have about 8 months to go. Click here for the rest.
Click here for old news on convention center bookings.
Similar Posts: