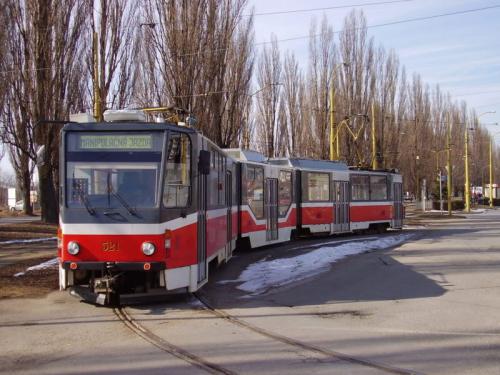 I like following the transportation issues of the triangle because I believe we are very close to approaching a point where adding more highways and parking decks will only delay problems and not fix them. To stay competitive and maintain quality of life, Raleigh and all the other triangle towns and cities must work together to provide alternatives to driving. The latest reports from the News & Observer: Streetcars, express buses may precede regional rail. Some highlights:
Triangle residents will need good local streetcars, trains and express buses before they need a proposed regional rail link between Durham, Research Triangle Park and Raleigh.

In Raleigh, the short list might include trains running from downtown to northern Wake County, on former CSX tracks that parallel the city's crowded Capital Boulevard.

In February, the 29-member advisory panel is expected to give local officials its priorities for transit improvements to be built by 2020, and a second list to be built by 2035.

York said trains on the old CSX tracks could ease congestion on the Capital Boulevard commuter corridor, and the transit service would stimulate an urban mix of commercial and residential growth along the line. The TTA's long line from Raleigh to Durham would not be as successful, he said.
It sounds like they want to build good transit networks within our cities before linking them across the region. I'm not an expert on the subject but do have some thoughts and support the idea of streetcars in Raleigh. The main sources of traffic in Raleigh are people going to or coming home from work. If the city can offer people a way to get to the office with the car still sitting at home or at a park and ride lot, then we are on the right track.
Here is a list of a couple areas in Raleigh that are growing and should have access to a streetcar system.
North Hills
Crabtree Mall area
Downtown
Wade Office Parks/RBC Center Complex
NC State University
Capital BLVD corridor
Southeast Raleigh
The beltline is not getting any wider so as these areas grow around it, there has to be another way for people to get around. I found the Wikipedia entry for 'streetcar' or 'tram' interesting. Here are some advantages of it over a bus system.
Rights-of-way for trams are narrower than for buses. This saves valuable space in cities with high population densities and/or narrow streets.
Because they are rail-bound, trams command more respect from other road users than buses do, when operating on-road. In heavy traffic conditions, rogue drivers are less likely to hold up trams, for example by blocking intersections or parking on the road. This often leads to fewer delays. As a rule, especially in European cities and Melbourne, trams always have priority.
Let's also consider the disadvantages of a streetcar system over a bus system.
When operated in mixed traffic, trams are more likely to be delayed by disruptions in their lane. Buses, by contrast, can easily maneuver around obstacles.
Tram infrastructure occupies urban space above ground and requires modifications to traffic flow.
There are others listed in the Wiki article but these are the ones relevant to adding them to Raleigh streets and assuming the money is there for them. Of course, we all know that a streetcar will cost more and is harder to implement but the benefit can be outstanding once it has been absorbed by the population and becomes part of the local culture.
City leaders should encourage denser growth around the main streets in north Raleigh, ex. Glenwood, Creedmoor, Falls of the Neuse, Capital, etc., as well as near downtown so that a streetcar system is feasible in these areas. We can also assume that with a link downtown and along all the major roads in north Raleigh, a significant amount of office space is reachable by streetcar. Many residents will have access to work by this network and can leave their car at home. Remember that downtown is the largest employment center in Raleigh and with all the new growth, parking decks are filling up and NOT being replaced.
Like I said, I'm not an expert. But if the city is serious about stepping up and getting a transit system in place, a deal between some big developers and the city is needed. All the potential corridors for the streetcars need to be revamped by the city and the developers need to provide dense housing, taller apartment buildings, and a more efficient use of any available land. With the population increasing, these homes will look more attractive because of the convenience to a transit line. It does not need to come all at once, each corridor can be rolled out in phases and if the early ones are successful, Raleighites will accept and support it. After that we can then move on to linking ourselves with the rest of the triangle, that discussion I leave for another day.
Similar Posts:
Comments
Comments are disabled here. That's because we're all hanging out on the DTRaleigh Community, an online forum for passionate fans of the Oak City.