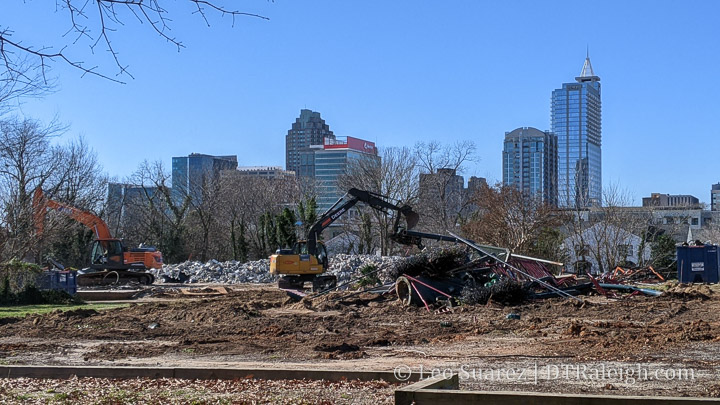 The building and playground at 554 East Hargett Street has been demolished. Most recently the home of Treasuring Christ church but before that, it was a YWCA. The Y closed in 2012 due to financial troubles and efforts to reopen it didn't come through.
Before the sale, rezoning plans were tossed around and neighborhood meetings were held in 2019 to explore options for more residential units than the current R-10 zoning allows. No requests have been submitted since then however.
The site is pretty large, coming in at around two acres, so it'll be interesting to see what is next.