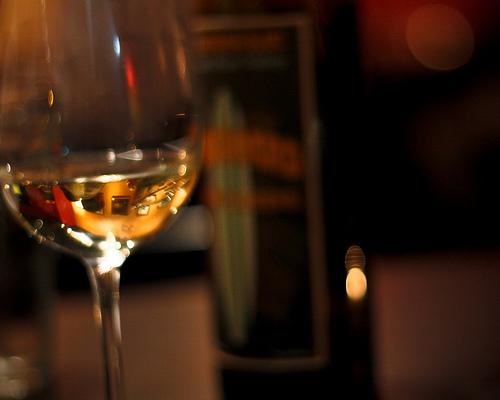 Wine! (picture by Abbyladybug)
BeerCon does not have to be all about tasty suds. As I close in on my 200th beer at The Flying Saucer, I've been recently thinking that wine would be a taste I want to improve on. I'm terrible at tasting wine, which is expected because I drink very little of it. My first approach is to simply drink more of it and take note of the bottles I'm sampling. The easiest, and cheapest, way I see to dive into this is to chase the half price specials. Here is a short list of places that offer half price wine each week.
Monday
Tuesday
Thursday
Where have you been? Any wine connoisseurs out there want to recommend a place on or off this list in downtown that has a good selection?