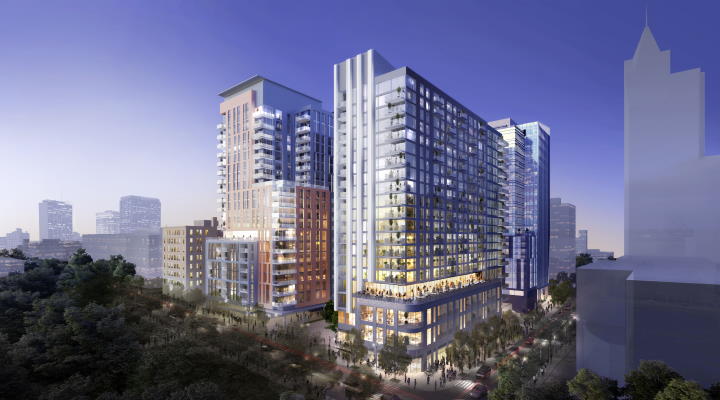 Details have come out about a new condo tower for downtown Raleigh. Part of The Nexus, The Nash will include over 100 condos overlooking Nash Square.
The Nexus is a multi-tower, mixed-use development planned for the former site of The News & Observer. The tower on the left in the rendering above is The Nash and you can see more about it over on their website.
From the press release:
The Nash will offer buyers a variety of floorplans, ranging from one bedroom homes to penthouse suites, and will feature an array of hotel-style amenities, including concierge services, that cater to urban lifestyles.

The architect for The Nash is Elkus Manfredi of Boston.
No word yet on a construction start date but deposits for units will be accepted in 2020. For the zoning geeks in the house, no rezoning is needed on this one.
With The Fairweather currently under construction, the addition of condos in The Nash is a positive sign that condo construction may be making a return to downtown Raleigh.