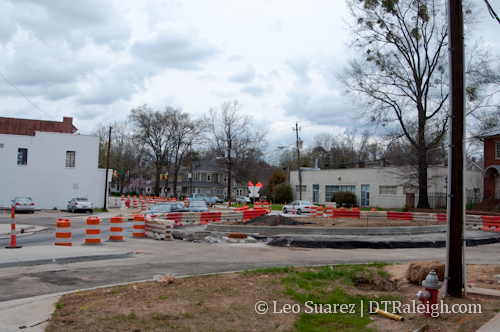 It may have gone unnoticed since the construction work was at night but Morgan street is well underway to becoming a two-directional street. This applies to the section west of downtown, as the city's press release states.
On a recent walk up and down the street, I noticed some new pedestrian crossing signals at the intersection of St. Mary's Street and Boylan Avenue. Looking at it now, the roundabout at Hillsborough and Morgan is also very pedestrian friendly. This is a nice plus for the downtown walkers coming in and out from the west.
Downtown to the NC State Bell Tower should be a very nice walk once the construction is done.