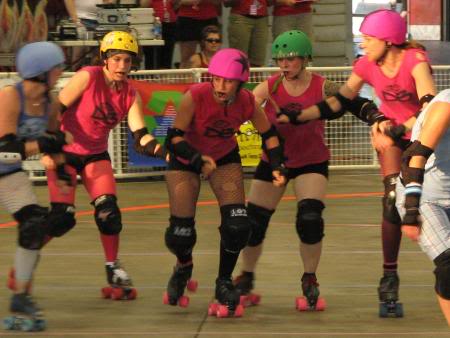 Even though the event is outside of downtown, they are in all the parades so The Carolina Rollergirls are worth mentioning here. All kidding aside, I went to the 2008 Golden Skate Championship Bout this past Saturday and had so much fun at the event. If you are looking for something a little different, mark your calendar and do not miss the next bout this year.
The rest of the 2008 season:
Saturday, Sep 13
Saturday Nov 22
Sunday Dec 7
Watch the video from the bout on Saturday.

Carolina Rollergirls from Leo on Vimeo.