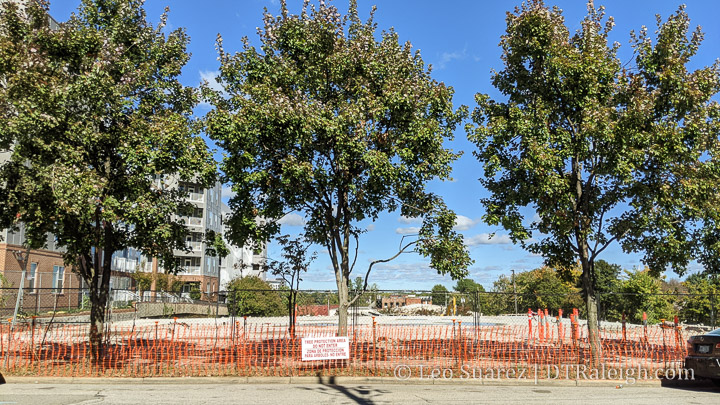 More demolition this week. However this time, it's the buildings along Jones and Dawson Street, damaged from the 2017 apartment fire, that have come down. Half a city block has been cleared as a result.
The site had three, low-rise office buildings built in the 1970s, 80s, and 90s. The NC League of Municipalities has owned all three lots for over 20 years.
Demolition sometimes means change is coming but at this time, no plans have been made for these lots. The site is currently zoned for buildings up to 12-stories tall. What might be built here in the future is anyone's guess.