Nothing big to report here but there is something I noticed recently. It looks like the parking lot ocean at the Edenton and Blount St. intersection is growing. I would never normally blog about more parking, especially surface parking, but in keeping with this downtown Raleigh history kick I'm going through this week, there is something to notice here.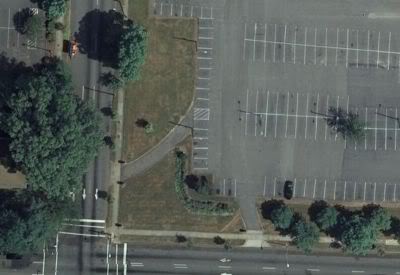 In Google maps you can clearly see what appears to be the driveway to the old Meredith College building that was located on the corner of Blount and Edenton St. It has been there for some time but now it has been scraped away for more parking spaces. We discussed this building in a past post and a regular commenter shared a link to a postcard with a photo of the building.
There is also a great sketch of the building in the state library's archives (page 14).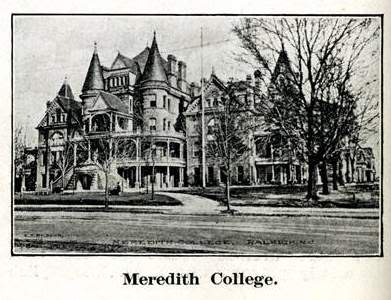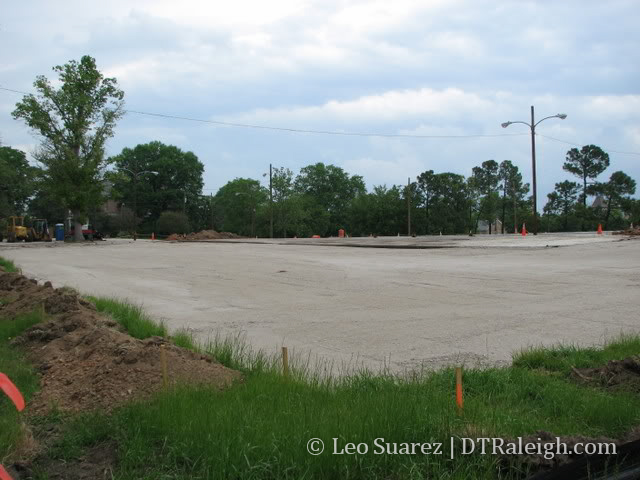 What a shame. The brick pillars are still up so enjoy them while they are still here.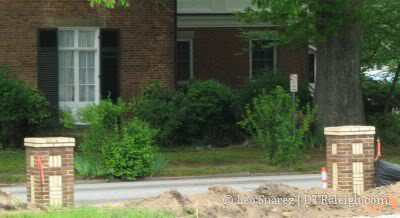 [UPDATE 11:10 AM]
Commenter Raleigh boy has sent in some more pictures related to this post. I would like to share these pictures with everyone. Please read his comment for some great background information.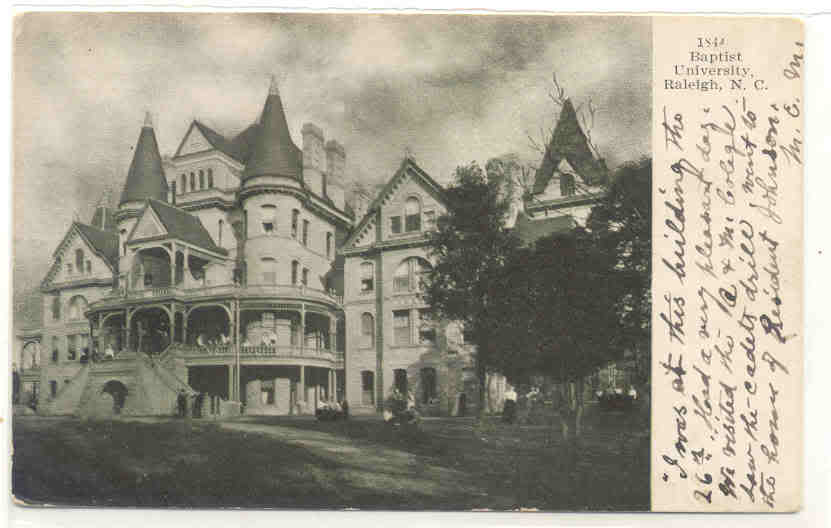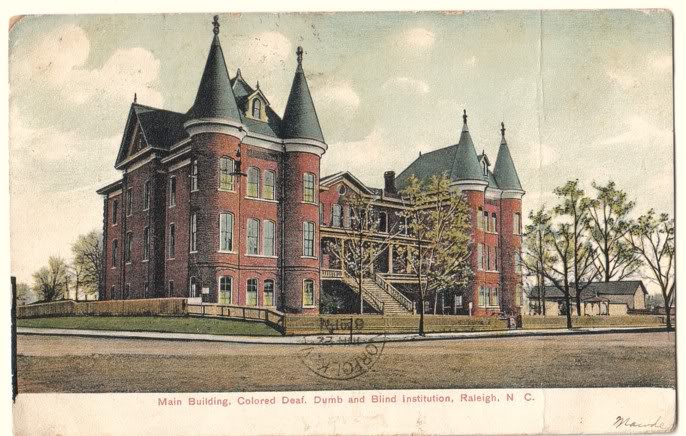 1907 Colored Deaf, Dumb & Blind Institute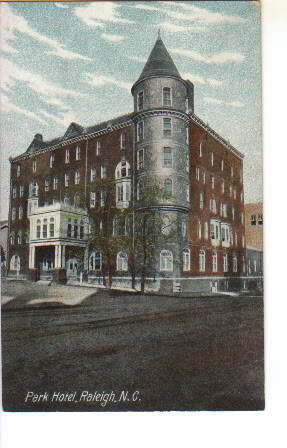 Hotel Raleigh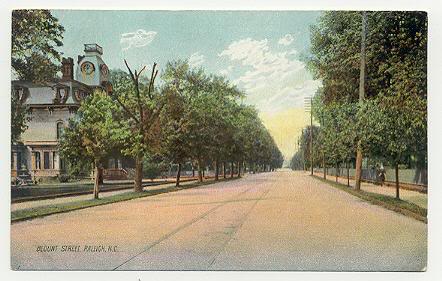 Historic Blount St.