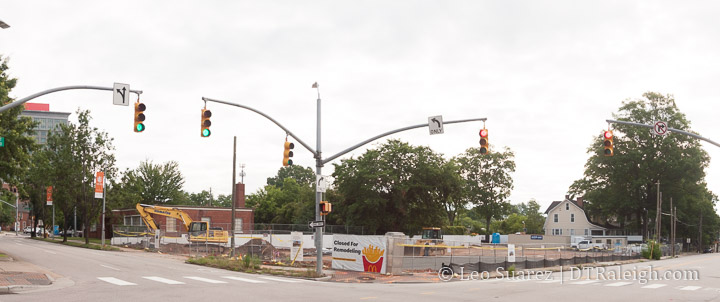 The McDonald's at the corner of South and Wilmington Streets has been demolished. The plans are to rebuild it to modern standards as has been common around the country.
The fast-food rebuilds usually turn around in no time. Before the end of the year perhaps?
Sitting right on the edge of the downtown mixed-use zoning district, I feel there could have been a lot more done here especially with the city trying (but now on hold) to maximize the development potential right across the street.