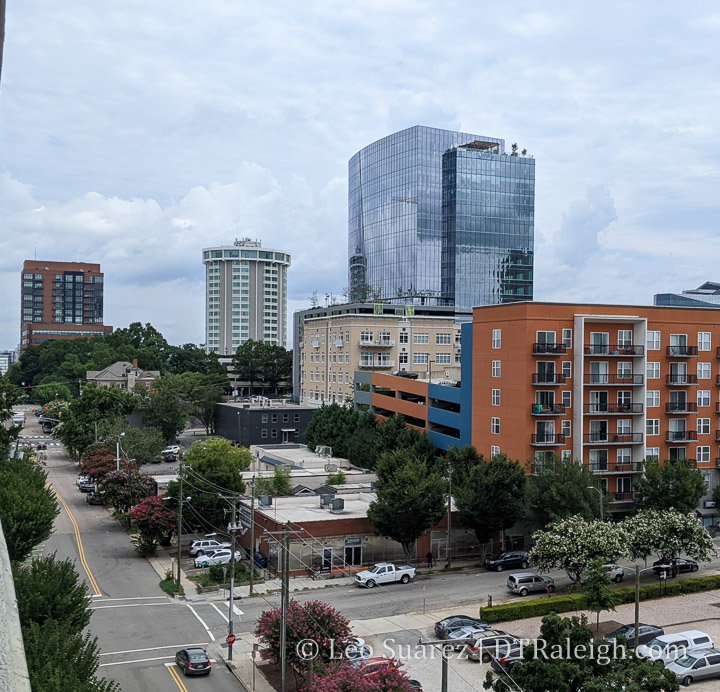 An administrative site review has hit the city with high-level plans for a new tower along Harrington Street. The Legends nightclub at 330 West Hargett Street (corner of Hargett and Harrington) would be demolished to make way for a new tower and parking deck, the site plans show.
The new tower would have 372 apartments, ground-floor retail space, and a parking deck. The plans show all these offerings in a 30-story tower. The building where Legends is located isn't the only one getting the "demosh" as the tower actually goes along Harrington between Hargett and Morgan. Two buildings along Morgan, being used as office space today, will also be demolished for the new tower.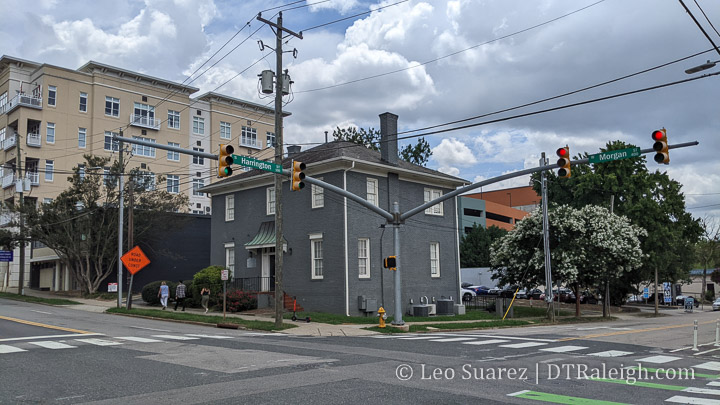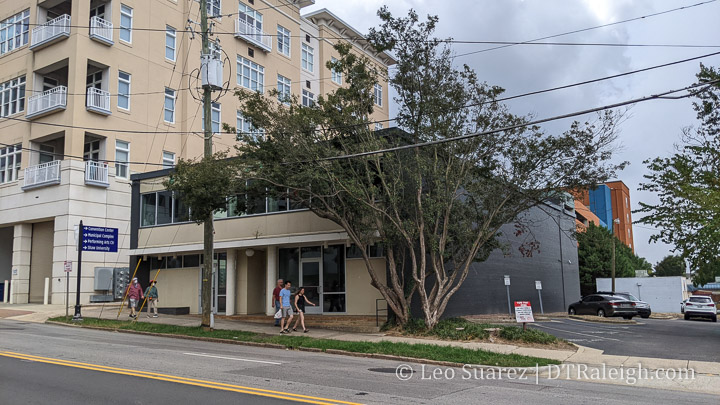 With a narrow lot, we're getting a pretty thin tower compared to the current downtown Raleigh building stock. The parking entrance/exit will be along Morgan and the service/loading entrance is along Hargett. This shifts the ground-floor activity up and down Harrington Street. That seems necessary with a tower this size but is disappointing as Hargett was identified as a key pedestrian-retail street per the 2015 downtown plan.
Below is the view, from the site plan, staring at the tower from Harrington Street followed by the view from Hargett. (as if you're looking at Legends' front door)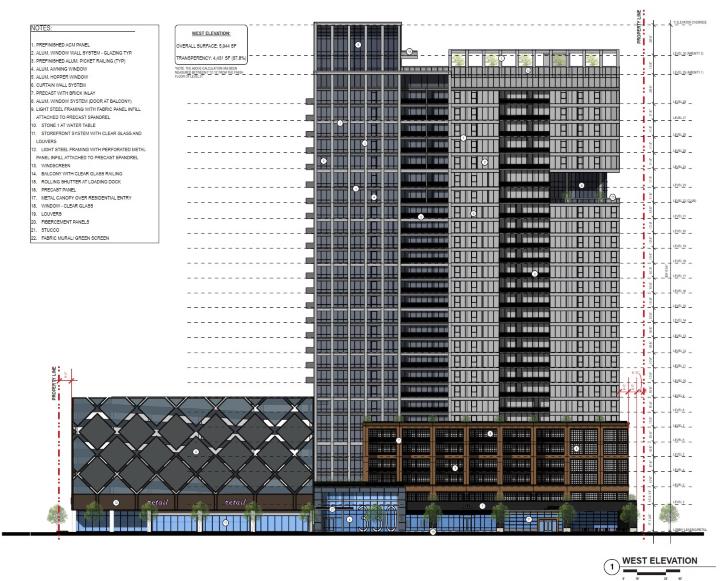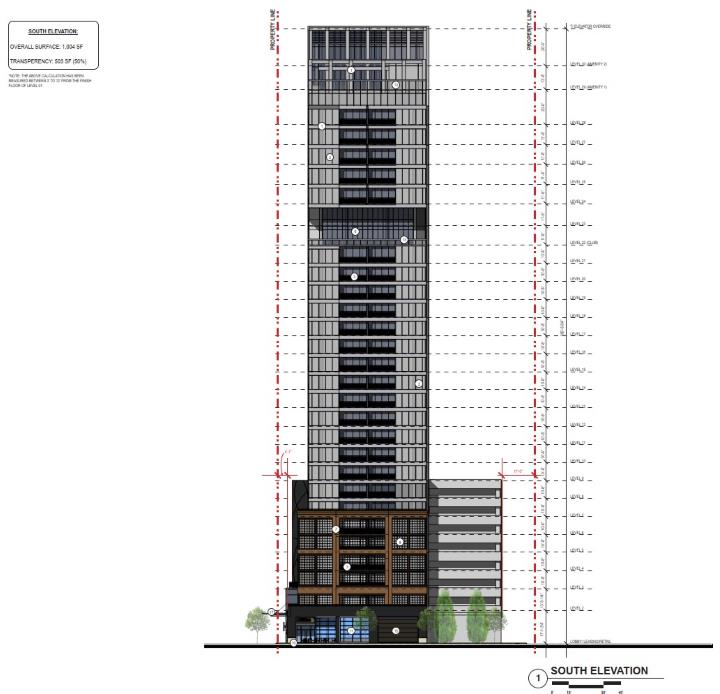 That block will be pretty built up with over 600 homes, probably, when you include The Dawson and The Hue. Nearby, The Dillon has over 500 units and construction is starting on another residential tower over at the future Raleigh Union Station Bus Facility.
The latest news has construction starting at the Legends lot in early 2023.