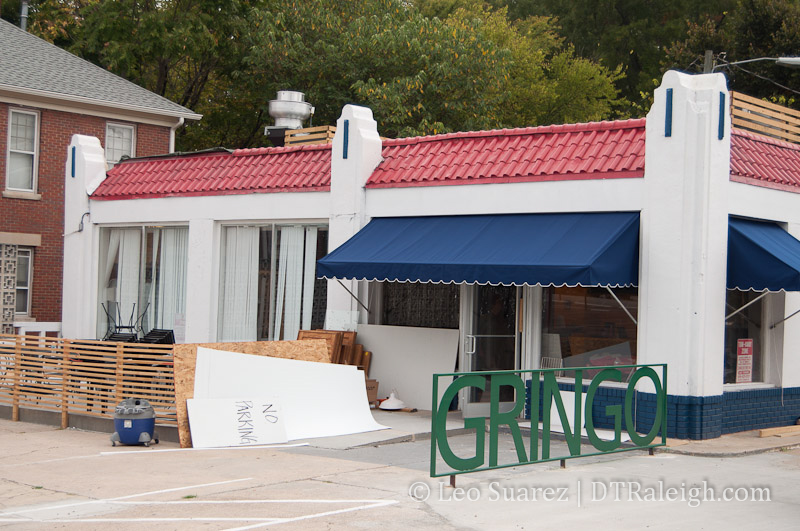 Ben Shelton, the chef behind Lily's Pizza in Five Points, is opening up a new place at the corner of Person and Edenton Streets. Gringo A Go-Go will be a taqueria with some pretty authentic Mexican dishes.
Finally, this space is being given some real TLC as the former convenience store and Reuben's diner kind of put in half the effort. I wonder too if the new thing to do is build a unique bicycle rack out front that represents your place a bit. When I walked by to take the above photo the place looks almost finished so expect it open sometime in the near future.
As always, you can see the ever growing list of downtown food and drink on DT Raleigh Eats.