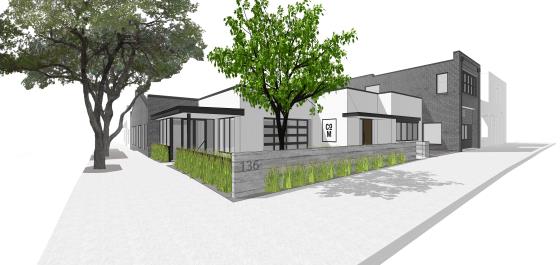 At the corner of Morgan and Blount Streets, there is a lot of renovation work taking place. The formerly quiet corner is being turned into a church. It's not just 'another church' as some may be quick to judge but rather a space that is dynamic and can be used as the community sees fit.
After taking a hardhat tour with the leader behind this new effort, Justin Morgan, there's something unique going on here. The group is working with In Situ Studio to really make this place stand out.
Called Church on Morgan, no relation with Justin's last name but rather the street, this space is being planned to directly serve the downtown Raleigh and surrounding areas. It's an extension of the Edenton Street United Methodist Church, which you may be familiar with their historic location at the corner of Edenton and Dawson Streets. The new space is a response from Edenton Street United Methodist to serve and engage with downtown.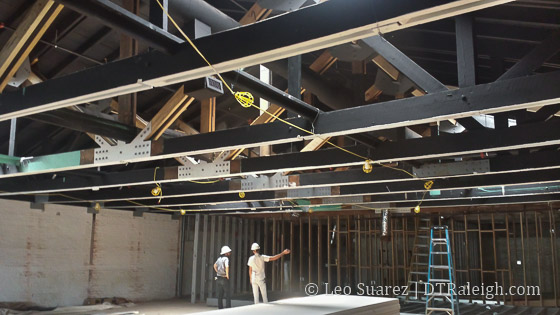 The location has significance as well. The congregation here believes that the power of food can really bring people together for good and as such the place is envisioned to be a hub for Second Saturday, a monthly event that takes place along the Raleigh Food Corridor.
While some folks may prefer the traditional approach to prayer, Church on Morgan's approach is different. In addition to food, entrepreneurship, supporting local community, and gathering are also key elements. They told me that they are here to support people with ideas who need a space to try them out. For example, the outdoor patio is built so a food truck can roll up and serve. Wifi isn't private, it's a public resource for those that show up.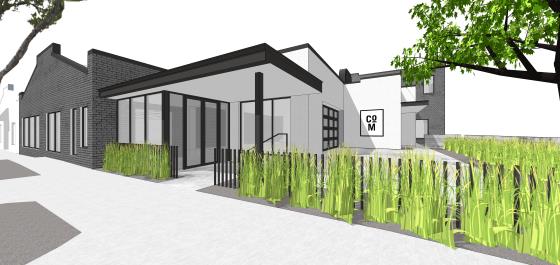 The idea is to tailor the space for a growing demographic, the urban demographic that Raleigh is acquiring over the years. You may see Church on Morgan hold tech events, pop-up food vendors, or even neighborhood meetings from those that live nearby.
I am not a member of the Edenton Street United Methodist but when I heard about this project, I became intrigued and love the idea of them helping create "collisions" in downtown. By collision, I mean where people are brought together and form relationships around common interests. That's how you build community and teams that are set to do good around the neighborhoods we live in.
Church on Morgan plans to open in October and will be an active part of First Fridays. I encourage you to stop by.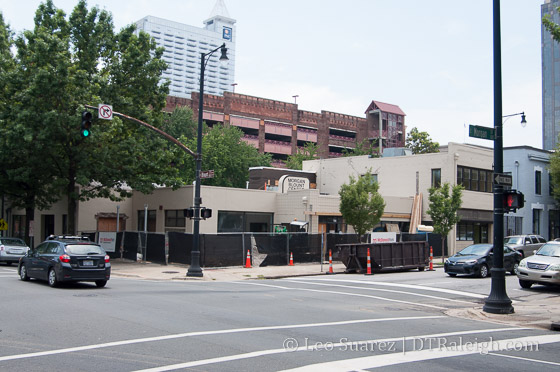 The Location's History
In addition to hearing about the story, I asked for a little history of that corner. The project includes three distinct buildings.
The two-story building on Morgan Street where H&R Block used to be.
The office building on the corner that used to be a gas station.
The attached warehouse building along Blount Street.
Church on Morgan will flow between all three of these buildings and very little additions are being added. Other than some entrance/exit changes and a new outdoor patio on the corner, the buildings should look the same even with a new paint job.
This corner of Raleigh was very automotive heavy in the first half of the 20th century. Car dealerships, gas stations, and repair shops clustered the area.
All photos below come courtesy of the State Archives of North Carolina.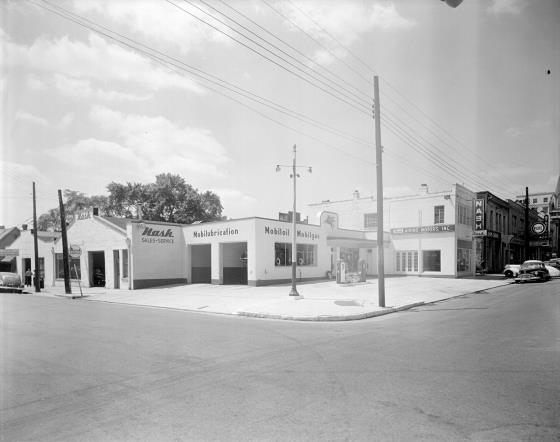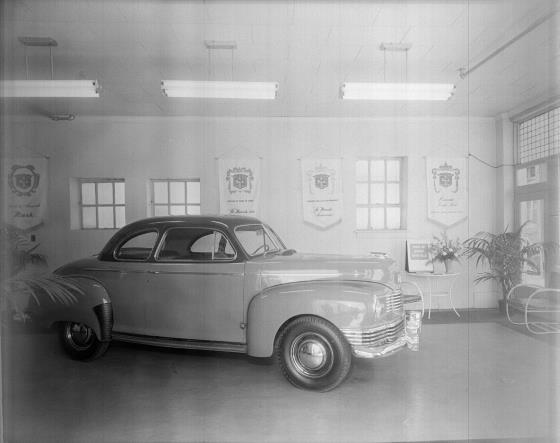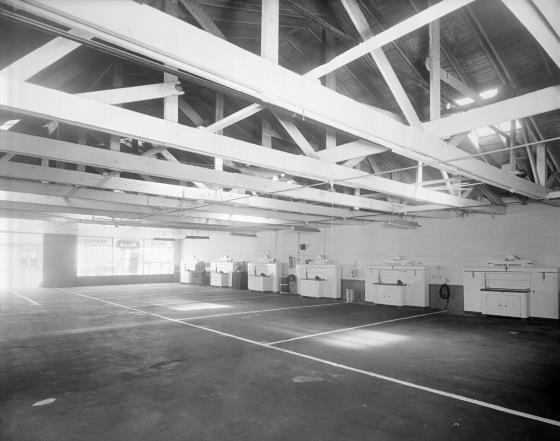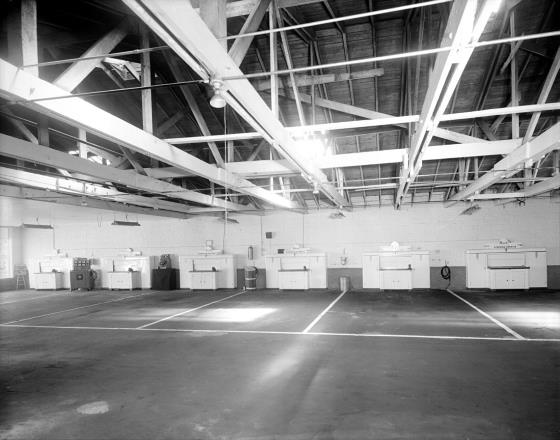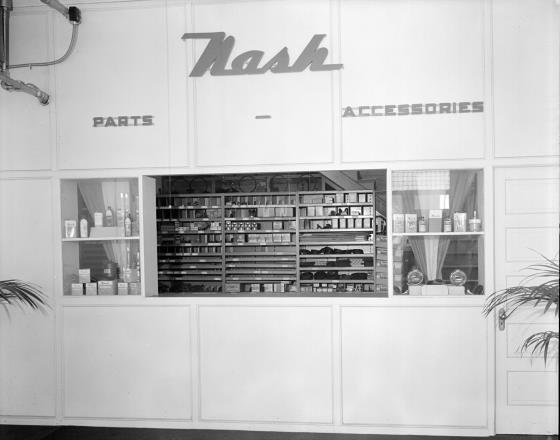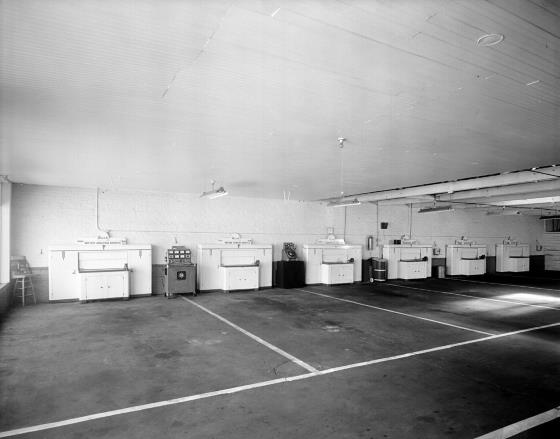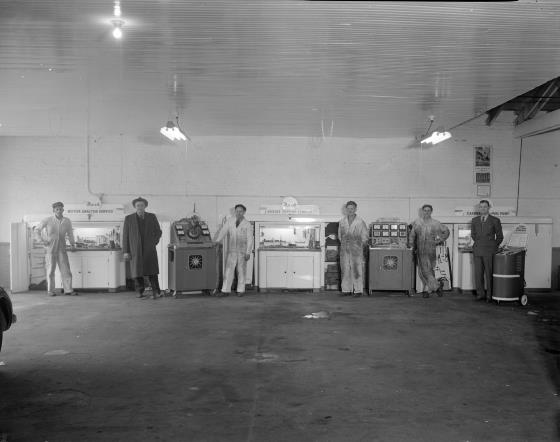 For digital copies of these images, note the call number, and contact Kim Andersen at State Archives at 919.807.7311 or email to kim.andersen@ncdcr.gov