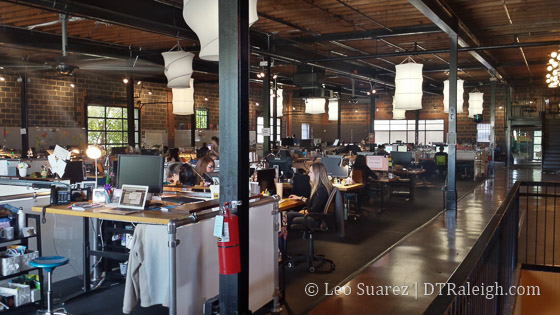 After noticing the construction work taking place at Centerline Digital, I was invited in for a tour to find out more about them. The construction on North Street in Glenwood South is an expansion of Centerline's space to accommodate a growing team. What started with 2 people in 1995, the digital marketing agency now has around 140 members.
Centerline moved into the larger space at 509 West North Street about 3-4 years ago. You might remember it being a gym that turned over a few times. They've acquired the single-story brick building next-door, (517 North Street) are adding a second floor to it, and "bridging" it to the main building. They should be up and running in the new space in the Spring of 2016.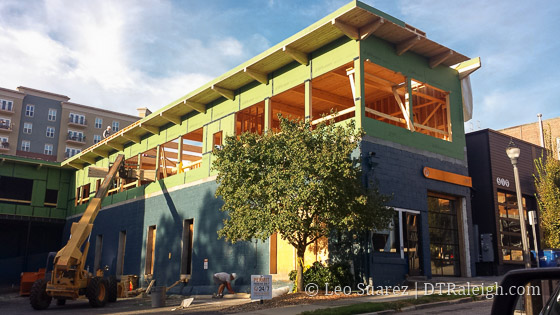 In addition to a few companies locally, Centerline has some big-name clients including IBM, GE, and Lowe's. My walk-through included seeing Centerline's office and meeting spaces. Desks, benches, nooks, and crannies were filled with people working on a variety of tasks. Less walls and open spaces were at the heart of the design behind this workspace.
The place felt like a creative powerhouse and I certainly am happy to see these kind of locally grown companies doing big things in downtown Raleigh.