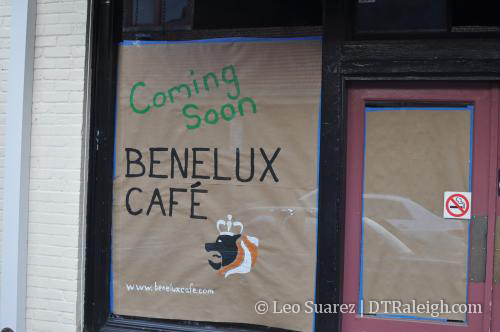 Spotted this on First Friday. Benelux Cafe will be in the same City Market space that Metro Cafe was in before on Blake Street. From their website:
Benelux Café is a Grand Café in Raleigh, NC and the perfect place to enjoy handcrafted espresso drinks and delicious pastries. We offer a selection of sandwiches, wraps, salads and of course Belgian ales and Dutch lagers. A cozy atmosphere to sit back, relax and enjoy. The ultimate combination!

Benelux Café is a mix of European adventures and American experiences. We welcome you to come visit us and stay a while.
Its nice to see another coffee shop that will have longer hours, and especially decent hours on Sundays. Looking forward to it.