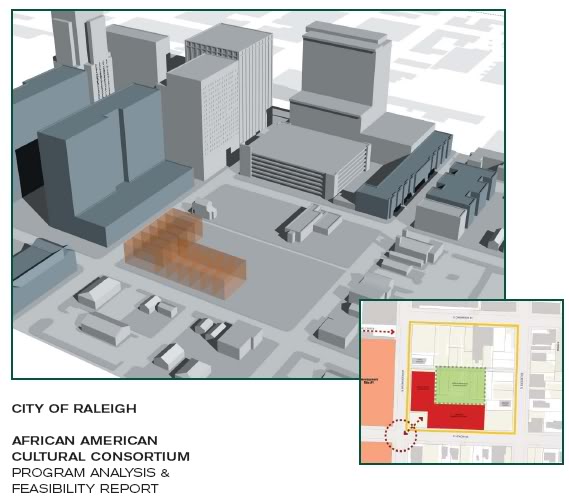 On Tuesday May 1st the city council is going to discuss locations for the proposed African American Cultural Consortium. The AACC is meant to add to Raleigh's cultural destinations as an educational and tourist spot. There are three groups involved in this and they have agreed to come together in this one location. They are the Pope House, the Martin Luther King Resource Center, and the African American Cultural Complex.
In the past, site plans were drawn up for building the consortium around the Pope House. Now, there are plans to put it on the block named "Site 2". Site 2 is just a parking lot now in front of the Performing Arts Center but future development is planned here. If Site 2 is chosen as the location, then the Pope House will have to be moved here.
The Raleigh Chronicle summarizes the situation pretty well in this article.
location