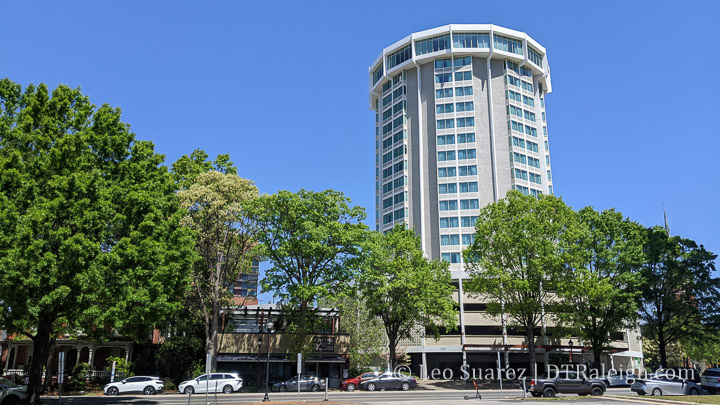 This week, I wanted to throw up a picture of the building at 320 Hillsborough Street, currently the Holiday Inn. Site plans have been filed for a new hotel and apartment building that would lead to this building's demolition.
A new owner has purchased the property here and the parking lot next door in order to build a 20-story building that will include about 180 hotel rooms and 350 apartments. A parking deck and ground-floor retail space is also shown in the site plans.
The "hair curler" was a unique building and it's unfortunate that a renovation couldn't work out. No renderings of the new buildings are out, yet, but I welcome completely upgraded sidewalks and the additional street-level activation that the new development will bring.