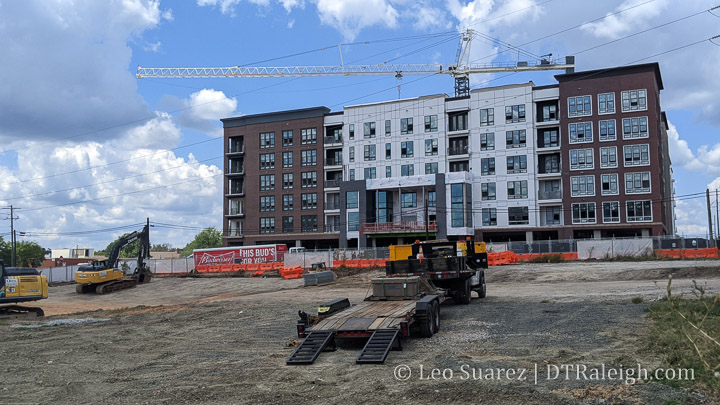 Seaboard Station is really humming. In the foreground above, Block A has been cleared even more with the former parking lot stripped away and trees removed. This piece will have hotel and apartment units.
In the background, Block B is getting bricked up and looking real nice. I expect the crane to come down soon but maybe it'll be moved to Block A. Just a guess here.
Block C, not shown above, has fencing around it so perhaps demolition is upcoming. For a refresher on the layout of Seaboard Station, see this March 2022 post.
Similar Posts: