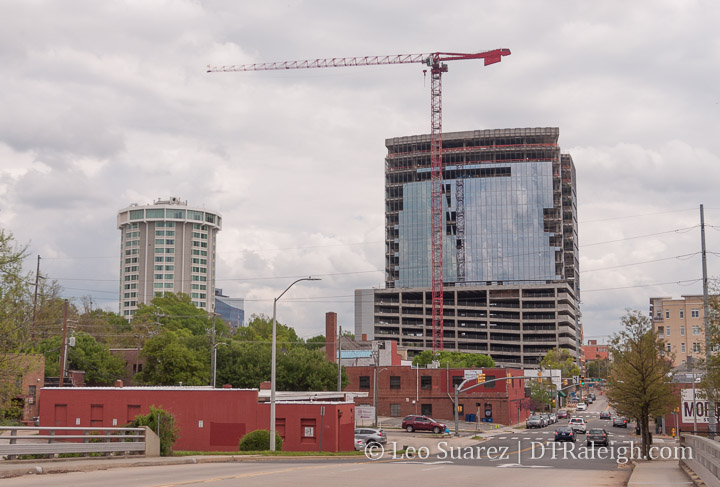 There's a nice view coming together while heading into downtown Raleigh along Morgan Street. A good amount of glass is being placed up on Raleigh Crossing, downtown's biggest office project under construction at the moment. The building should be done before the end of the year.
If you haven't been following, Raleigh Crossing is actually a multi-phased project with other buildings planned on the block. Recently, the TBJ reported that plans have changed and the hotel component has been dropped. A 20-story building for apartments is planned for phase 2.
This makes sense as the future of the hotel market is hard to read. There may be a huge surge in travel demand but how long can that really be sustained? Only time will tell.
Similar Posts: