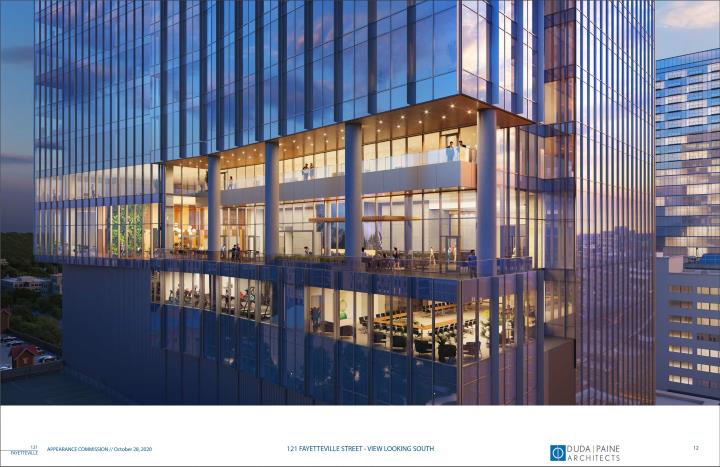 The Raleigh Appearance Commission is going through the latest project in the works for Fayetteville Street. 121 Fayetteville is a 32-story tower for the 100 block that will bring a variety of uses. I thought this a good time to check out the current setup today and show off some key points from the documents submitted to the commission.
As always, you can dive right into the docs for yourself right here. (pdf link)
The site of the project currently has the Alexander Square parking deck. The deck is located on the northern end of Fayetteville Street and is a privately owned structure with retail spaces along Fayetteville and Wilmington Streets. There are about five-stories of parking with a mix of public spaces and monthly reservations.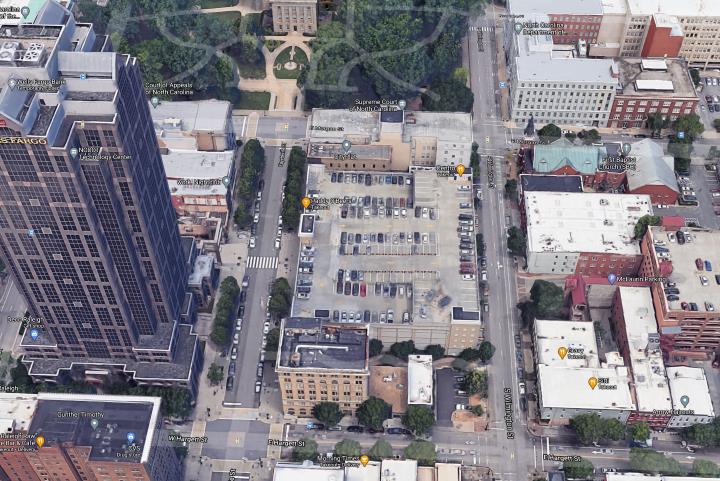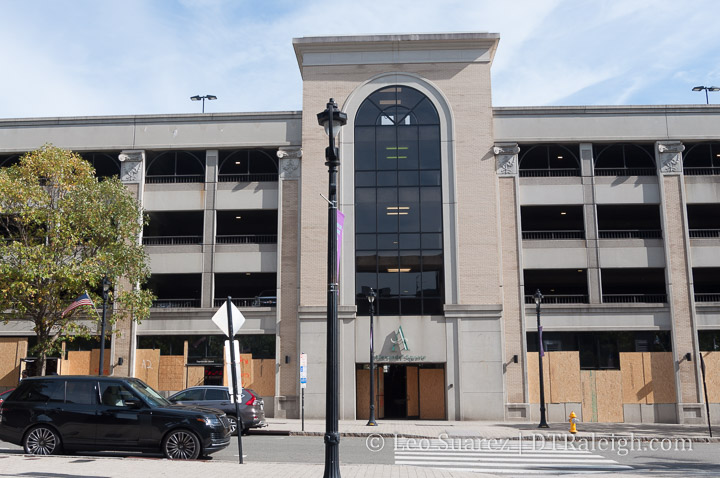 The Wells Fargo tower is across the street and the scenic Capitol grounds are nearby. I'm not sure it gets any more prime than this and a tower of this height is in good company with PNC Plaza up the street as well.
Neighbors here include some quality structures from Raleigh's past including one of my favorites, the Raleigh Masonic Temple building.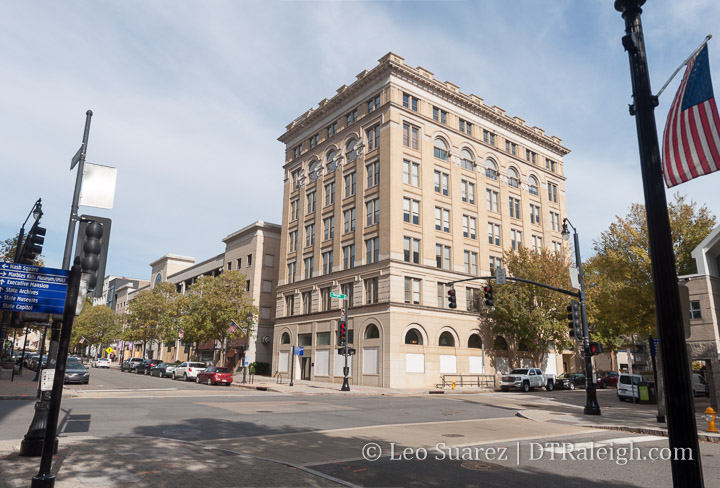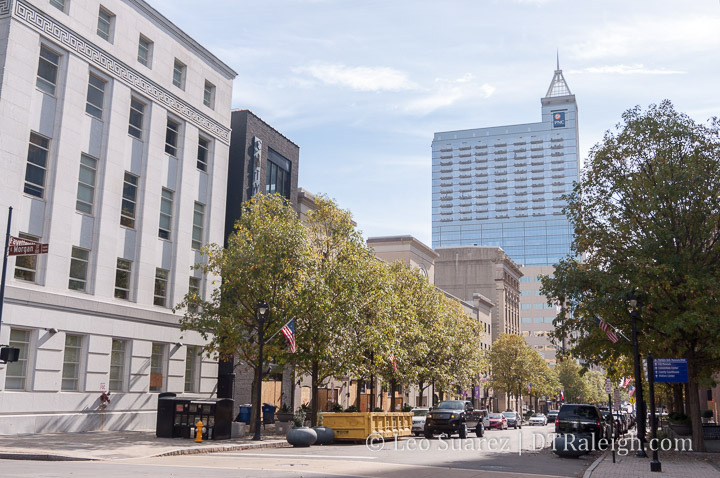 The submitted plans and renderings suggest that all or a portion of the Alexander Square parking deck will be removed. The new tower won't occupy the entire footprint of the property as the southern half will consist of the tower with parking occupying the lower floors of the entire site.
It's easier to show it rather than describe it.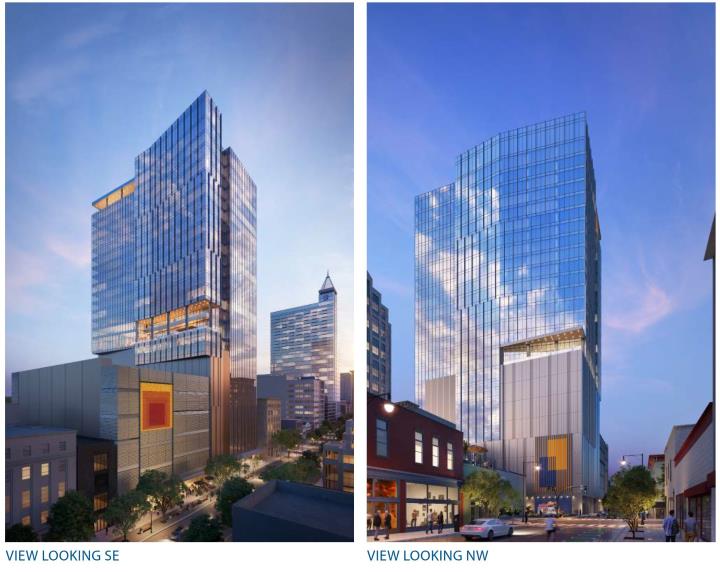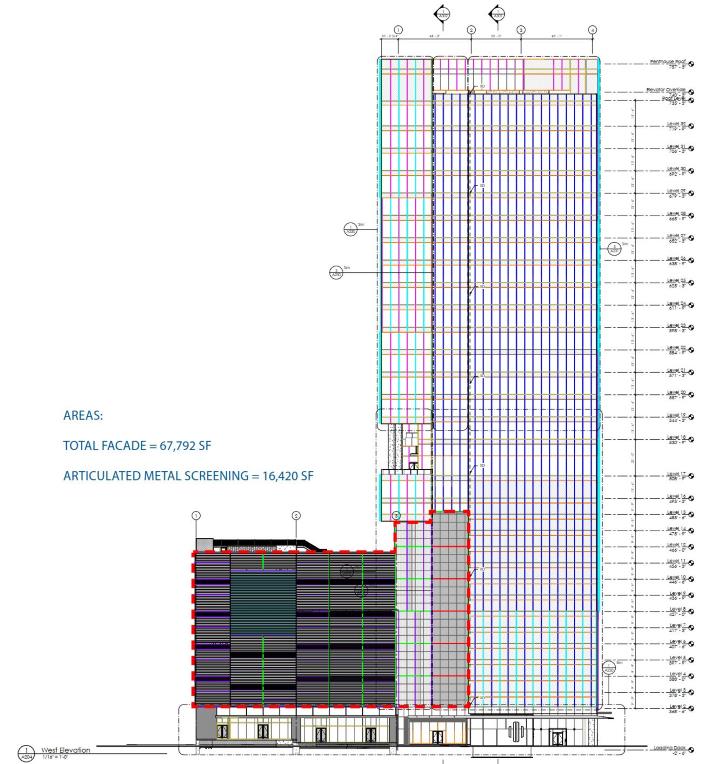 The document, as well as their main website, mention the following uses for the new tower and parking deck:
Retail/restaurant spaces along both Wilmington and Fayetteville Streets.
Office space
Conference space
Outdoor terraces
Looking at the ground floor plan, their is practically continual retail space on the Fayetteville Street side, the rest being lobby space. This is great as Fayetteville should support those higher intense uses and street life.
That's not to say that Wilmington isn't getting some activity with some retail, it is, but on this side, there will be entrances/exits for the deck as well as a loading dock. (necessary to support the tower)
There's no rezoning needed for this project so as these details are ironed out, construction could begin any time. I assume some solid leases will need to be in place so let's hope the office market bounces back after the pandemic.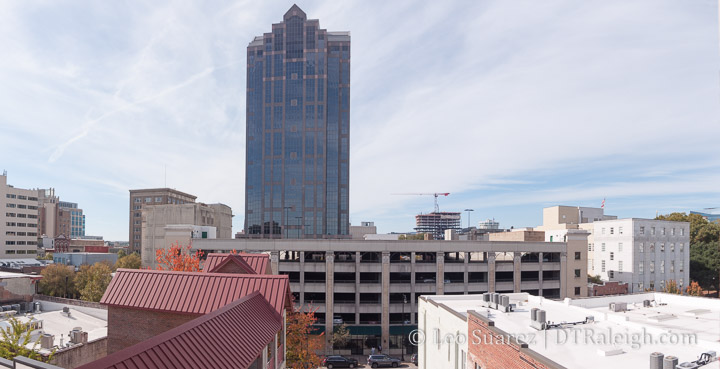 Similar Posts:
Comments
Comments are disabled here. That's because we're all hanging out on the DTRaleigh Community, an online forum for passionate fans of the Oak City.