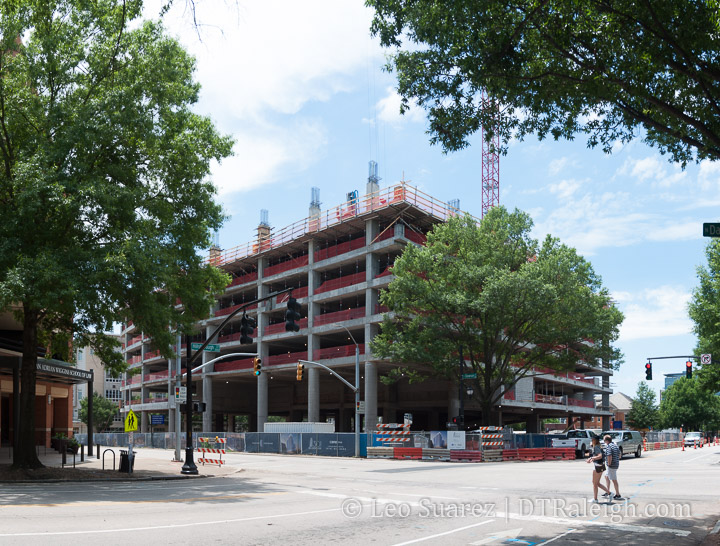 Raleigh Crossing has been slowly rising up. The crews at 301 Hillsborough Street are still working on the parking deck portion of the office tower. You can't help notice this project when walking or driving through the area as it is starting to show its presence.
There are some details that can be picked out from seeing the site. The lobby will have some nice tall ceilings. There will also be plenty of retail along Hillsborough and Dawson. The building should add some great sidewalk activity all around it.
This has been a great development to watch go up and while the office market has some question marks due to the COVID-19 pandemic, I'm hoping Raleigh Crossing still commands some attention in the future.
Similar Posts: